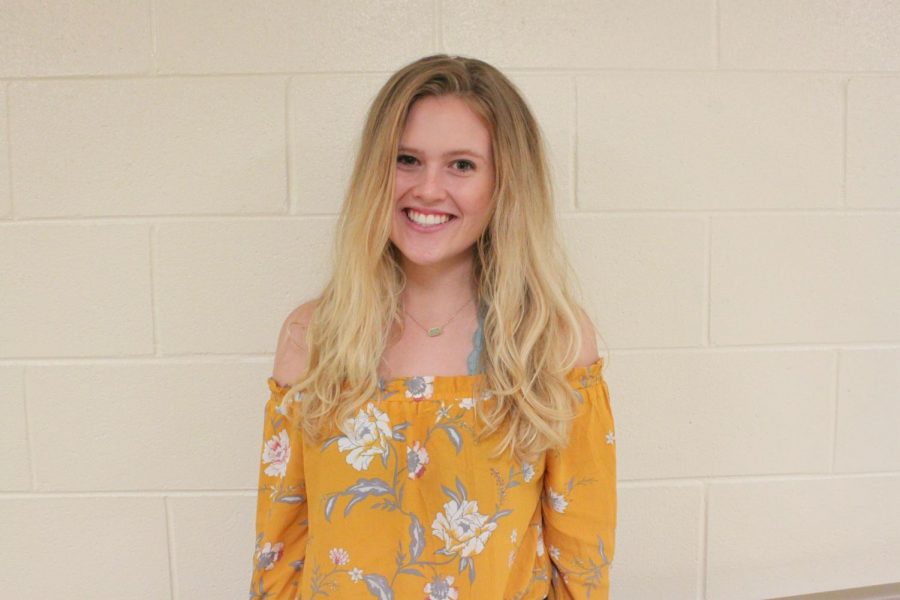 Ana Turner is a junior and this is her second year on the Central Times editorial board. This year, she is the Business Manager as well as the Opinions Editor. This year she looks forward to making sure the Central Times captures all events happening at Central as well as in the Naperville community. At school, Ana is involved in DECA, Student Advisory Council and is currently a LINK leader. In her free time, Ana enjoys volunteering at the hospital, playing with her dog and traveling. In the future, Ana hopes to major in economics and pursue a career in business.
Life is not about waiting for the storm to
pass,
but learning to dance in the rain.
~Anonymous
Contact Information:
[email protected]
Ana Turner, Business Manager, Opinions Editor
May 16, 2019

La Croix is like drinking needles

(Story)

Apr 18, 2019

DECA adviser resigns, citing low stipend pay

(Story)

Feb 26, 2019

Junior Talli Smith remembered for brightening the halls of Central

(Story)

Dec 14, 2018

Despite lower numbers, boys diving team as strong as ever

(Story)

Nov 29, 2018

NHS serves as a boost for college

(Story)

Oct 29, 2018
Sep 27, 2018

Signs of suicide: better late than never

(Story)

Sep 26, 2018

District 203 implements new suicide and depression awareness program

(Story)

Sep 15, 2018

Local dogs take a dip in Naperville's dog exclusive water park

(Story)

Sep 11, 2018

Social media message ignites debate about cultural intolerance on the anniversary of Sept. 11

(Story)

May 22, 2018

Boys water polo team seizes state title from longtime rivals

(Story)

Apr 20, 2018

Assault victim Melissa Schuster speaks to self defense classes

(Story)

Apr 18, 2018

Is Naperville's gun movement stuck?

(Story)

Apr 02, 2018

Commentary: Central Hype not a welcoming environment

(Story)

Mar 25, 2018
Jan 30, 2018

Harassed: The story of the flasher near Rotary Hill

(Story)

Jan 03, 2018

Film review: Pitch Perfect 3

(Story)

Jan 01, 2018

What are you looking at?

(Story)

Dec 01, 2017
Nov 13, 2017

Review: Taylor Swift's 'Reputation' has been better

(Story)

Nov 06, 2017
Oct 11, 2017

Dolls: Terror on film

(Story)

Aug 23, 2017

Central staff and students look to the sky on day of historic eclipse

(Story)

May 20, 2017

Cursive is waste of time in high school, shouldn't be prioritized in elementary school

(Story)

Apr 19, 2017

Jefferson Jr. High students discuss life in North Korea

(Story)

Apr 17, 2017

'The Addams Family' spring musical reflects original comic strips, debuts Friday

(Story)

Apr 01, 2017

Entrepeneurship classes debut products, hope to make a profit

(Story)

Mar 15, 2017

How to celebrate St. Patrick's day in Chicago

(Story)

Mar 05, 2017

Celebrities share political views on social media

(Story)

Mar 02, 2017

Neil Gorsuch nominated for Supreme Court

(Story)

Feb 28, 2017

Betsy DeVos sworn in as Secretary of Education

(Story)

Feb 12, 2017

Film Review: 'Hidden Figures'

(Story)

Feb 08, 2017

Helicopter Parenting

(Story)

Dec 29, 2016

Everdine's Grilled Cheese Co. diversifies Downtown Naperville

(Story)

Dec 28, 2016

"Awaken, My Love!" Review: Childish Gambino's newest album brings new vibes while maintaining quality

(Story)

Dec 04, 2016

The road to becoming a sport: lacrosse

(Story)

Nov 27, 2016

Read my lips: do not leave native languages behind

(Story)

Nov 22, 2016

District enrollment decline to stabilize

(Story)