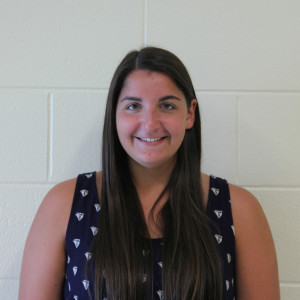 Email:
[email protected]
Favorite Quote:
 "But I have promises to keep/And miles to go before I sleep." - Robert Frost
Best CT Memory: 
The time Mark Kim tripped on his backpack and face-planted onto the floor and Mr. Carlson was laughing so hard that he had to leave the room.
A word that describes me is... 
genuine because I never say or do anything that I don't actually mean.
My interest in journalism is...
 sports, news and entertainment writing.
Meaghan Bedigian, Online Managing Editor, Sports Columnist
Apr 28, 2014

Junior Patrick Doane honors his mother in ink

(Story)

Mar 06, 2014

Teacher couples: Science teachers Dan and Christine Brown

(Story)

Feb 11, 2014

Orchesis presents ninth annual Naperville Dance Showcase

(Story)

Feb 11, 2014

Band trip to Brazil canceled, instruments still being donated

(Story)

Jan 15, 2014

Naperville gas station robbery currently under investigation

(Story)

Jan 05, 2014

Central students react to "Snowmageddon" of 2014

(Story)

Oct 23, 2013

Band, orchestra, choir students audition for ILMEA

(Story)

Sep 25, 2013

One dead in Bolingbrook plane crash

(Story)

Aug 30, 2013

Central v. Waubonsie football game postponed

(Story)

Apr 11, 2013

Meaghan Bedigian: Random drug testing at Central

(Story)

Mar 03, 2013

Frozen yogurt review: Lulu's REAL FroYo

(Story)

Feb 15, 2013

Humanities teacher to participate in global teaching program

(Story)

Jan 10, 2013

Boys' swim team off to strong start

(Story)

Oct 18, 2012

Meaghan Bedigian: Livestrong

(Story)