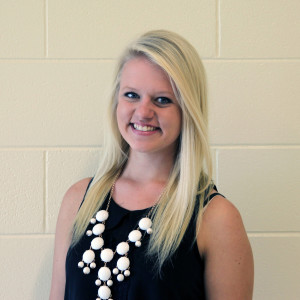 Email:
[email protected]
Favorite Quote:
 "I don't have time to pick words that don't hurt your feelings. We have a paper to put out." - Keith Carlson
Best CT Memory:
 The day that a thousand Peter faces were taped up all over the office.
A word that describes me is... 
diva because I am one.
My interest in journalism is...
 investigative reporting and opinion writing.
Shelbey Vandenbroucke, Editor-in-Chief, Features Columnist
Feb 06, 2014

Girls' gymnastics place first at regionals

(Story)

Jan 28, 2014

Battle of the social medias: Twitter

(Story)

Jan 06, 2014

"Snowmageddon" 2014 rages on

(Story)

Dec 18, 2013

Two killed, three injured in Naperville house fire

(Story)

Dec 17, 2013

Shelbey Vandenbroucke: How far we haven't come

(Story)

Dec 17, 2013

Central football wins IHSA class 8A state championship

(Story)

Dec 06, 2013

Central students turn to the "Red Hawk Confessions" Facebook page to admit secrets, stories and more

(Story)

Nov 21, 2013

Shelbey Vandenbroucke: Annotating should be optional

(Story)

Nov 18, 2013

Seniors Camille Alvino and Kendall Olsen shave heads for St. Baldrick's fundraiser

(Story)

Oct 28, 2013

Album review: "Pure Heroine" by Lorde

(Story)

Oct 23, 2013

Chris Zajac, martial artist

(Story)

Apr 17, 2013

Central hosts annual Food Fight

(Story)

Dec 14, 2012

Shelbey Vandenbroucke: Cheaters never win

(Story)