Boys Water Polo wins back to back state championships
The Naperville Central Boys Water Polo team won back to back state championships at the Illinois High School Association (IHSA) Tournament held at Stevenson High School.
Central, who beat Lyons Township in the finals 8-5, won state the past 3 out of the 4 years.
"It was a little surreal and kind of crazy." junior Mark Laboe, who was part of the varsity team, said.
Central, who was 31-1 coming into the state tournament, had an uphill battle starting with the quarterfinals.
"We had scored with two seconds to go to beat Stevenson in the quarterfinal. [If] we lose that game, [then] we were done. So I think we had the hardest route," Bill Salentine, the head boys water polo coach, said.
However, it was the countless hours of practice that helped the team to the title.
"We did a lot of scrimmaging and practice. We knew we [had] a good defense. So it was all about finding what worked for us on offense," Laboe said. "We also watch a lot of films this year. our own mistakes. Just like realizing critical mistakes that we had like throughout the game and figuring out how to fix them."
But it was not just the practice that helped the team this season, it was also the players.
"The amount of drive that everyone had to get better was what helped us the most season," senior captain Bender Russo said. "We had a couple of injuries or illnesses such as mono, so everyone stepped up while others were out."
With only five seniors leaving next year, the majority of the team is coming back.
"We have a very talented group of juniors this year. Hopefully, they work together and work hard and give it a go next year," Salentine said.
Looking back at the recent success of the team, Laboe is certain that the future of the program is bright.
"Realizing that a couple years ago, Central had never won a state title and now we've won the last three of the last four years cemented us as a dynasty," Laboe said. "I think we're willing to step up next year and have what it takes to win [state] again."
About the Writer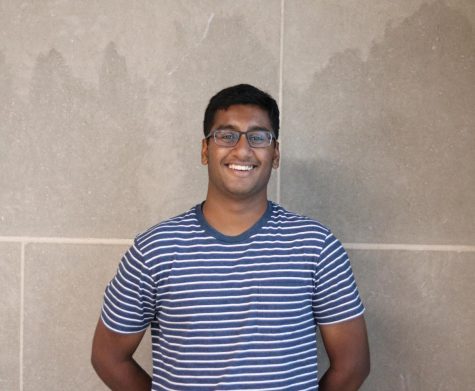 Prem Chandrasekar, Managing Editor
Prem Chandrasekar is a senior at Naperville Central. This is his second year of staff as a Staff Writer, and his first year as a Managing Editor. Prem plays on the tennis team, is involved in JSA and Merry Tutor. In his spare time, you can see Prem binge watching Arrested Development or coaching tennis for kids with Down Syndrome. In the future, he hopes to attend the US Air Force Academy.