Naperville Central's Special Olympics team prepares for competitive season
Marissa Laqui, Community Editor, Social Media Manager
December 18, 2018
Hang on for a minute...we're trying to find some more stories you might like.
Special Olympics continues to have Central's support as they start to move into a competitive season with nearby school districts. Special Olympics is an organization where high school students with special needs can compete with others who qualify to participate in an Individualized Education Plan (IEP).
Each year, District 203's students with special needs get together and compete in three sports that Naperville Central sponsors: basketball, bowling and track and field.
Pat Adamatis, special needs physical education teacher, makes sure every student who wants to participate can.
"I want the special needs students to be involved in everything," Adamatis said. "I don't let them say 'no.' I'll track them down. If they don't have a ride I try to figure out a way for them to get a ride to practice. I'll do anything it takes to help students participate in whatever it is."
Students who decide to participate in Special Olympics attend practice every week and prepare in the cardio room, weight room and main gym.
The goal of Special Olympics is to allow students with special needs to become involved in different sports. Students who want to help with the program can become a peer helper where they assist all athletes, as well as those who are in need of an extra hand. Those who decide to become a peer helper need to be able to grant excitement for the students and be willing to help.
Senior Meredith Connelly has been a peer helper for all four years of her high school experience. She has developed close relationships with all the students who are in the special needs department and fellow peer helpers.
"For me, I just love getting to see the excitement on all of their faces," Connelly said. "It's really fun to get to make a bond with them throughout the season and you get so close with so many of them. It's really rewarding to know you're helping them and the coaches because they always need extra hands. It makes my day, and it always makes their day too."

About the Writer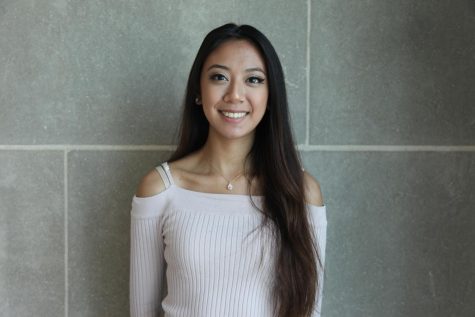 Marissa Laqui, Community Editor, Social Media Manager
This is Marissa Laqui and this is her first year on staff for Central Times. She has climbed her way to the top and has earned the roles of Social Media Manager and Community Page Editor. Outside of Central Times she is a major food enthusiast and runs her own food blog. She also is involved in the school's Literary Magazine Club and is currently President of her youth group. She hopes to start a career in the writing field and one day work for a media entertainment company.