NUEA rallies for community support as contract negotiations stall
Hundreds of Naperville Unit Education Association members rallied Aug. 2 to gain ground in contract negotiations with District 203 administration and its Board of Education.
The demonstrators, wearing red in support of the association, gathered at Naperville North High School Monday evening before marching to Washington Junior High School, where the Aug. 2 Board Meeting was scheduled to begin at 6 p.m.
Current NUEA president Dan Iverson speaks to the crowd at the Aug. 2 Naperville North educator rally. (Katie Dalton)
Current association president Dan Iverson addressed the crowd from a pickup truck bed-turned stage in the Naperville North parking lot at 5 p.m.
"We're here because we don't have a negotiated agreement," he said. "We need to get one."
The rally's purpose, he said, was to garner community support for subsequent negotiations and break the stalemate, as the school year begins on Aug. 19, just a few weeks away.
"We have to change the narrative when we go into the negotiation room," Iverson said. "We need a unified community response."
Former NUEA presidents Diane McGuire and Dave Griffith also spoke to the crowd before their departure from the Naperville North parking lot.
Former NUEA president Diane McGuire speaks to the crowd at the Aug. 2 Naperville North educator rally. (Katie Dalton)
"Teachers: America's largest construction crew; that's who you are," McGuire said. "You absolutely deserve everything you're asking for and more."
Griffith pointed to prior experience, referencing strikes in 1971 and 1991.
Former NUEA president Dave Griffith speaks to the crowd at the Aug. 2 Naperville North educator rally. (Katie Dalton)
"There's a common theme among the Board: that is to devalue your service," he said. "There is only one group of people that can protect your service: each and every one of you standing here today."
The demonstrators marched down Mill Street, reaching Washington Junior High around 5:30 p.m. They lined both sides of the school's main entrance, waiting for administrators, Board members and spectators to arrive. Students and parents also arrived to show their support.
Current NUEA president Dan Iverson thanks the crowd before the demonstrators disperse from Washington Junior High on Aug. 2. (Katie Dalton)
"They have been invaluable, especially with the pandemic," said Kimberly Nierman, a district parent. "We should pay for their value. I think the district doesn't want to pay them what they're valued, and it's just not fair."
The crowd dispersed by 6:15 p.m.
Central Times reached out to Board president Kristin Fitzgerald, Board member Donna Wandke and Bob Ross, chief human resources officer, about District 203's position on the rally and contract negotiations. All three declined to comment, instead pointing to the district's official communications.
"The Board of Education values and respects the Naperville 203 teachers," the district announced in a July 27 message. "As taxpayers, the Board is also committed to ensuring that the contract agreement reached is fiscally responsible and preserves the long-term financial health of the District."
Some students say the Board is not doing enough to reach a fair agreement with NUEA.
"The responsibility lands on the board," said Bianca Cima, a rising sophomore at Naperville Central. "It's their responsibility to accommodate for the needs of the teachers, since they are raising the standards for them."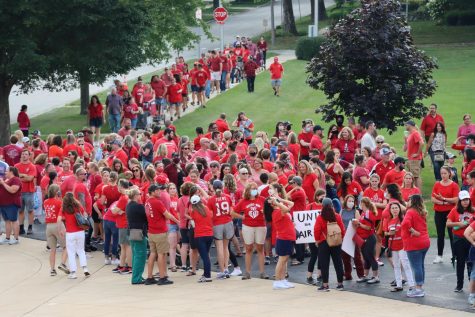 While union leadership hopes the rally's size and diversity conveys urgency and solidarity to the Board in further negotiations, they have not ruled out the possibility of a strike at the school year's start, Aug. 19. A vote to authorize a strike opened Tuesday and will close Sunday night.
"There [may] be an authorization but not a declaration, unless we absolutely have to at the last minute," said Dave Carroll, chair of the NUEA's crisis and communications committees. "We're planning for the worst, but hoping for the best. We have to be prepared."
Luka Sereci contributed to this report.
Leave a Comment
About the Contributors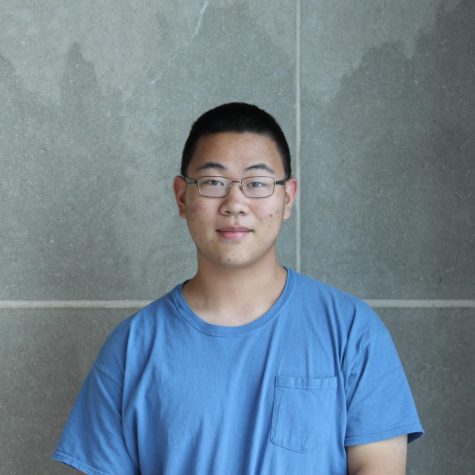 William Tong, Editor-in-Chief & Editorial Editor
William Tong is a senior at Naperville Central. Outside of writing for the Central Times, he is a captain of the Naperville Central Debate Team, member of the Naperville Central Math Team, and violinist in the Chicago Youth Symphony Orchestras. In his free time, William likes to cook, play Starcraft II, and read sappy, dramatic novels. William has no idea what he wants to go into in the future, but hopefully it doesn't involve writing about himself in the third person.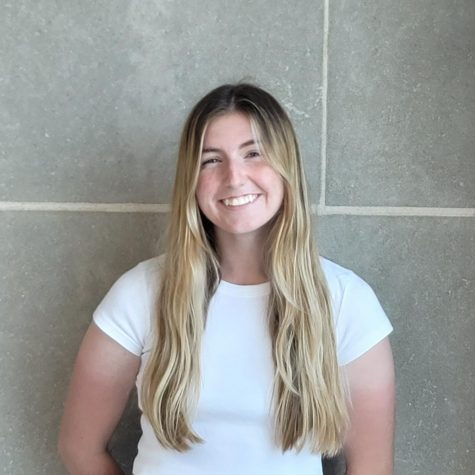 Katie Dalton, Head Multimedia Editor
Senior Katie Dalton joined Central Times as a sophomore at Naperville Central and plans to remain involved throughout the rest of high school. Katie plays on the girls soccer team as well as club soccer. She plans to study broadcast journalism in college and hopes to play soccer at the collegiate level. Katie has a passion for sports and hopes to become a sports reporter for ESPN or the NFL Network.