Review: Seoul Taco brings fusion and flavor to Naperville
Cameron Rozek, Online Managing Editor & News Editor
February 3, 2020
St. Louis-based Seoul Taco brings Korean tacos inspired by Korean and Mexican street food and culture to Downtown Naperville.
First off, almost everything here is spicy, or heavily revolves around the spicy flavor, so if you aren't a fan of spicy food, you might have to rule this one out.
The restaurant itself has a great fun and vibrant theme. The decor consists of a mural on the wall along with a collection of '90s style boomboxes creating a unique feel.
The menu is pretty simple, making choices relatively easy. They have six main dishes: tacos, burritos, quesadillas, nachos, gogi and waffles and a gogi bowl. Most of the dishes can be in either steak, pork or chicken.
The tacos are a simple amalgamation of corn tortillas, meat, a spring lettuce blend, crushed sesame seeds and their house recipe of "Seoul Sauces," which seems to be some type of blend of spicy mayo.
The meat in the tacos was typical Korean barbecue style, spicy and savory at the same time, however, I was not particularly blown away by the remainder of the food.
The burrito felt a little too rich and creamy with the added sour cream, especially when mixed with the spicy kimchi rice.
Of everything I was able to try, I would recommend the gogi bowl, a blend of vegetables and salad mix with rice and a fried egg on top. This dish gave the most flexibility with how spicy the food was due to the nature of the gochujang pepper sauce not being thoroughly mixed in.
If I had any, my main gripe with the food is that when I start eating a burrito or taco, I am accustomed to the meats and flavors of your average chicken or steak tacos, but instead, you got something spicy and different, which isn't bad, but felt a bit unusual.
Overall, Seoul Taco brings a new style of food to Downtown Naperville that can make for a pretty good meal in a nice setting, especially for people who want to try something new.
About the Writer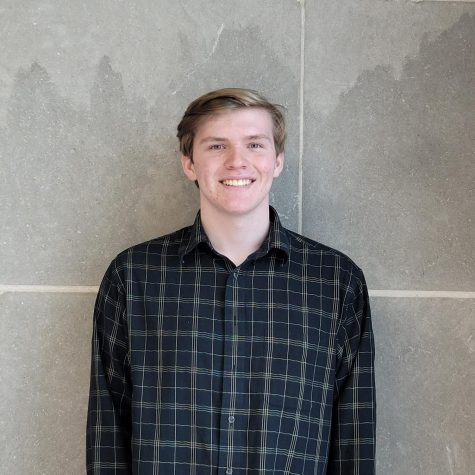 Cameron Rozek, Managing Editor & News Editor
Cameron is a Junior at Central and ready for his third year with Central Times as this year's Managing Editor. Outside of CT, Cameron captains the Model UN team, plays the saxophone and enjoys geocaching, building computers, and competitive Rubik's cube solving. He hopes to eventually pursue a career in engineering, but never give up journalism. Cameron wants you to know that if you are currently stalking the Central Times staff, you are invited to join us at any time.