Buffalo Wild Wings under fire for racist incident
Late last month, a party of 18 were asked to move from their seats at the 75th St. Buffalo Wild Wings. The incident originally gained publicity through a viral Facebook post by Mary Vahl, one of the customers, which has nearly 7000 shares. Mainstream media soon picked up the story.
The party had originally gone to the restaurant to celebrate a child's birthday. According to Vahl's post, the group had asked for a table for 15. Upon realizing that they had miscounted, Mary's husband Justin Vahl walked up to the host setting up their table to let him know. Shortly after, the host asked Vahl what race he was.
Vahl spoke about the incident at a press conference in Aurora on Nov. 5, noting his disbelief.
"I was appalled," he said. "I was astonished. I was trying to take my family, my friends and kids to a restaurant, and I was being asked what race I was. I was astonished I was even asked this question but I responded 'What does that matter?'"
He was told by the host that a couple that were "regular customers" did not want to sit near African Americans.
"At this point I was surprised," Vahl said at the conference. "I felt disrespected, and I didn't even know what to say because nothing like this has ever happened before."
The family chose to sit at the table anyways, where they were continuously shot dirty looks by the couple. Shortly after a manager approached their table telling them their table was reserved and that their party would have to move.
The family informed the staff they were not willing to move, Marcus Riley, who was with the group, explained at the press conference.
"I will refuse to move because of the color of my skin," Riley said.
The family was approached by multiple managers afterwards, asking about the situation until the group eventually decided to leave.
Riley explained at the conference that the other staff appeared to be extremely embarrassed by the events that occurred. He mentioned that one employee appeared to be crying and broke company policy by giving them a phone number to contact about the incidents.
Riley expressed at the press conference how difficult it was to explain what had just happened to the children at the table after they left.
"Not only do I now carry the weight of setting an example on a day to day basis for the bodies standing behind me [the children], but I've now got to explain what being a black man is… So now how do we have this conversation?" Vahl said.
The Central Times reached out to the family that was asked to move and the Buffalo Wild Wings' public relations director though received no response as of press time. Several employees and managers declined to comment, noting that they were not allowed to speak to the press.
The company did, however, release a public statement in response to the incidents.
"Buffalo Wild Wings' leadership does not condone in any way what happened at the company's Naperville location, which is why swift action was taken once we had all the facts," Buffalo Wild Wings wrote. "This included dismissing involved team members at the Naperville restaurant and meeting in-person with city officials, guests and team members, so we could learn from this moment. Further, we will be conducting enhanced sensitivity training in our restaurants and working with city officials and community leaders to provide input and counsel."
According to the group's attorney, Cannon Lambert, explained additional ways he wished for the company to respond to the incident at the press conference, including implementing racial bias screening when hiring employees and to have a zero tolerance policy for racist/bigoted actions included in their employee handbook. However, he explained that as of now the group does not plan to pursue a lawsuit.
"This is a perfect opportunity for Buffalo Wild Wings to be a good corporate citizen," Lambert said. "You don't have to file a lawsuit if there is not disagreement."
About the Writer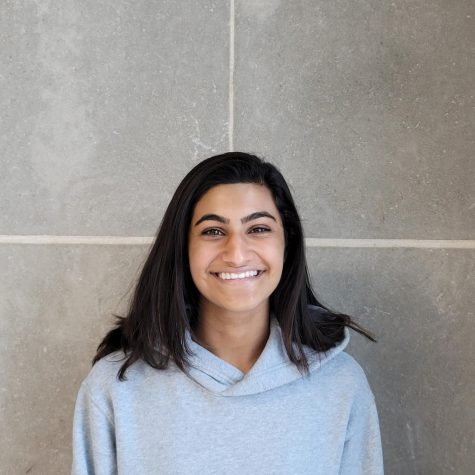 Amisha Sethi, Editor-in-Chief & Community Co-editor
Amisha Sethi is a senior at Naperville Central. When she is not writing for the Central Times she is playing tennis, listening to music, or doing hot yoga. Amisha is not sure of what career she would like to pursue but is excited to discover what the future holds for her.