Bass fishing boat now housed on campus
Hang on for a minute...we're trying to find some more stories you might like.
A new shelter for Naperville Central's bass fishing team's boat is currently being constructed on the northwest side of the school behind the visitors' bleachers.
The bass fishing team has stored its boat in head coach Anthony Pellegrini's home garage for the past two years.
"A while back we were getting a boat almost two years ago," Pellegrini said. "Before we got the boat, I was inquiring about space to store it. Naperville North has their stadium, [which] is kind of like ours except they don't have Buildings and Grounds underneath their bleachers, and they can put their boats underneath there. I started talking to Mrs. [Lynne] Nolan who offered up some ideas, and [after that I] talked to Buildings and Grounds."
Once Buildings and Grounds Director Steve Mathis received the building request from the school, the project was underway.
"The school had requested a place to store the boat," Mathis said. "We had an existing concrete pad next to the metal building at the end of the football field, and it made sense and was cost effective to use the existing building and add [to it]. The shed […] was our storage area before, but [now] there'll be room for them to park a boat in it."
The boat shelter is expected to be completed by spring break. senior bass fishing captain Tyler Deneve is looking forward to the convenience of it.
"I think it's a great opportunity to keep the boat safe and out of the weather for many generations of high school anglers to come," Deneve said.

About the Writer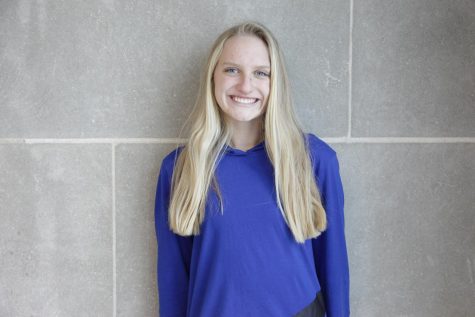 Maddy Engels, Staff Writer
Maddy Engels is a senior at Naperville Central and will be a first-year staff member as a Staff Writer for the Central Times. She is looking forward to learning more about journalism and getting to know the other staff members. Maddy runs cross country and track at Central and will be attending the University of Alabama next year.