Central football team prepares to enter playoffs
Following a strong season last year, Naperville Central's varsity football team nears playoffs with a five-game win streak as of Oct. 15.
With senior captains including varsity returners Jack Jopes, Payton Thorne, Rob Gortner and Luke Hallstrom, the team was able to bounce back off of the initial two losses.
Head football coach Mike Stine believes in taking each week one at a time instead of predicting wins or losses for the entire season.
"It doesn't matter what you did last week, it doesn't matter who you play next week," Stine said. "You gotta go 1-0 this week. It's a nine-week season, It's just 1-0."
The first game against Hinsdale Central was a tight loss with a last minute fumble stopping the score at 34-35. This was followed by Central losing to Lincoln Way East, last season's state champion, with a final score of 38-19. Coming from behind, Central has since been able to put away every team in DVC.
Jopes, a returning varsity safety for Central, has been part of the defense this season and shares Stine's philosophy of taking each week as it comes.
"[The team is] just taking it one week at a time," Jopes said. "We're not really nervous much. If you're not doing a good job, not trusting the people around you, the season will end a lot sooner than you want it to."
About the Contributors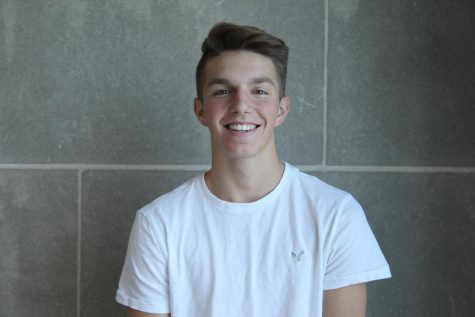 Sam Wichhart, Focus Editor
Sam Wichhart is a senior at Naperville Central and is enrolled in his second-year on the Central Times staff. He has been a Photographer and Focus Page Editor both years. Sam plays volleyball and runs a film company called Wish Heart Productions outside of school. He plans to major in Advertising with a minor in Film in college.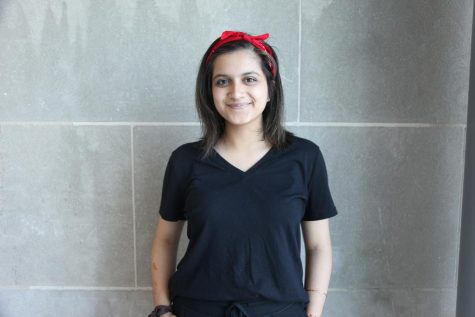 Laaiba Mahmood, Managing Editor, Opinions Columnist
Second year staff member Laaiba Mahmod is a senior at Naperville Central and is this year's Managing Editor and Opinions Columnist. Outside of Central Times, Laaiba is involved with Class Council and Muslim Student Association. In the future she hopes to study International Relations/Political Science with minors in Communications or Journalism and Economics.