ALIVE Center hosts Multicultural Market

North juniors Nisaa Aleem, Mariel Thompson and Joyce Zhou along with Ruby Killingsworth, Central junior directed the Multicultural Market at the Alive Center on Feb. 10.
As the Diversity lead for the Multicultural Market, Killingsworth played an active role in communicating with the performers and coordinating the Market.
"What would be better than an event that allows people to try new global food, purchase cultural items and listen to diverse talent?" Killingsworth said. "It equally celebrates the diversity of our community while exposing people to it at the same time."
Killingsworth organized the set list of the musicians who performed during the Market as people were roaming around the different tables representing a variety cultures and countries.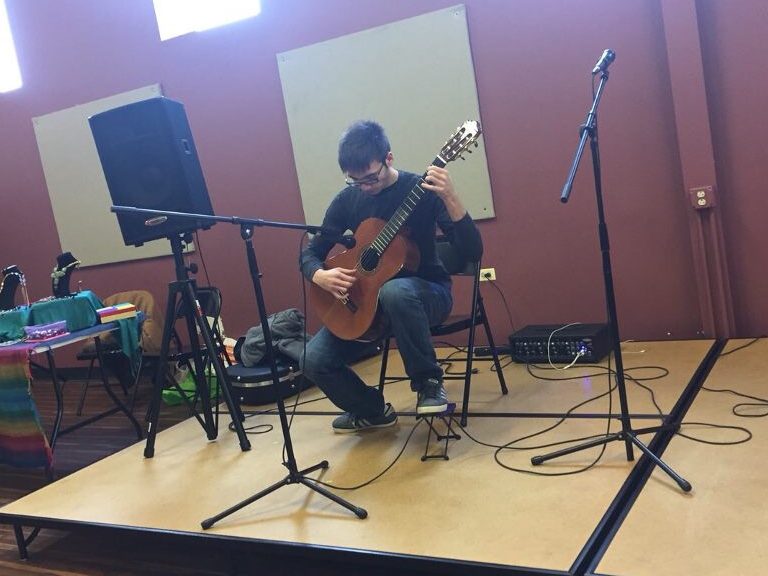 Central sophomore Andrei Olaru performed Etude 7 by Carcassi on classical guitar. This piece is considered a Romantic Spanish Classical guitar piece.
Yoo Young Chun, Central sophomore sang a Korean pop song, "Into the New World."
"[It is] an acoustic version of one of the most iconic Korean pop songs of all time," Chun said. "It is an example of how many songs from all different genres and countries can be inspiring and hopeful."
"Into the New World" is a song about leaving behind the mistakes and sadness in the past and moving on to a better and brighter life.
Rajveer Sokhey, a sophomore at Neuqua Valley high school and Ishika Punhani, a sophomore from Waubonsie Valley joined forces with Central juniors Pawan Beri and Dharti Dave to form a bollywood dance group and performed Bhangra, a traditional North Indian dance.
Central Korean Pop group R41N performed a small group dance.
"[R41N is] a no-cut Korean Hip-Hop dance group," leader Alyssa Auw, a Central senior, said.
This is the eighth year of the club and they perform at a variety of events including Central's Multicultural Show, Winter Assembly and Central 2 Central.
Samantha Hamrick, a Central junior, ended the performances with Poi, a New Zealand dance.
"Poi is an art style created in New Zealand as a way to sharpen the mind and help with reflexes," Hamrick said. "Modern poi has now become a way of expressing one's self through dancing."
Hamrick danced to "Don't be so hard on yourself" by Jess Glynne.
"[This] is a tribute to anyone who feels lost and struggling in hopes that they will learn not to be so hard on themselves," Hamrick said.
The Alive Center is run by a student advisory board of high school students from District 203 and 204. The student advisory board's job is to create events, programs and ideas that are beneficial to the communities well being and human wellness.
To find out about more events at The Alive Center located at 500 West 5th Avenue behind NNHS visit http://www.alivenaperville.com/calendar/category/calendar.
About the Contributors
Naina Prasad, Managing Editor
Naina Prasad
 is a Senior with 2016-17 being her second year on the Central Times Editorial Board. This year Naina is the Managing Editor. Her passions include women's empowerment, global economics, journalism, bollywood dance and spinach. She has won 2 national economic competitions with her team of fellow students and the summer of 2016 she attended the prestigious School for Ethics and Global Leadership. In the future she wishes to create a positive impact in the world for women in the field of education and economic through extensive policies and enforcement by the United Nations. She plans to develop a Global Education Policy which will set education standards for all educational institutions in every country in the world.
"Even if I am a girl, even if people think I can't do it, I should not lose hope" - Malala Yousafzai
Contact Information:
Email:
[email protected]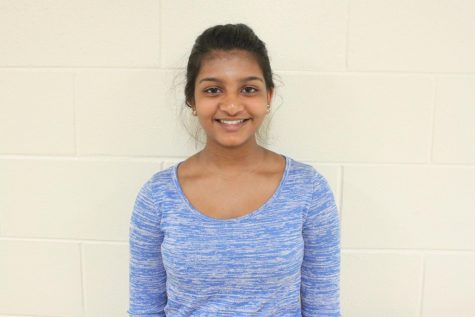 Neya Thanikachalam, Editor-in-Chief, Opinions Columnist
This is senior and editor-in-chief Neya Thanikachalam's third year on the Central Times staff. Neya is looking forward to writing articles this year. She really enjoys writing profiles, as she loves to interview and write about other people. Outside of CT, Neya likes to bike, sing and play the violin. In the future, Neya plans on becoming a journalist, as writing is her passion.
"Leap and the net will appear."
~John Burroughs
Contact Information:
[email protected]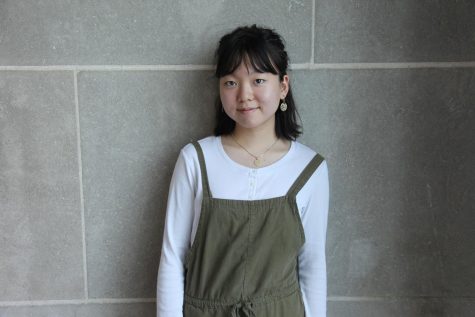 Yoo Young Chun, Head Photo Art Editor, Features Editor, Features Columnist
Yoo Young Chun is a senior at Naperville Central High School and is enjoying her third year on staff as the Head Photo/Art Editor and Features editor. Throughout high school, she has discovered her passion in law and human rights, and hopes to pursue it while also furthering her interest in art and design.