Central Speech Team hosts annual "Tournament of Roses," 30 schools in attendence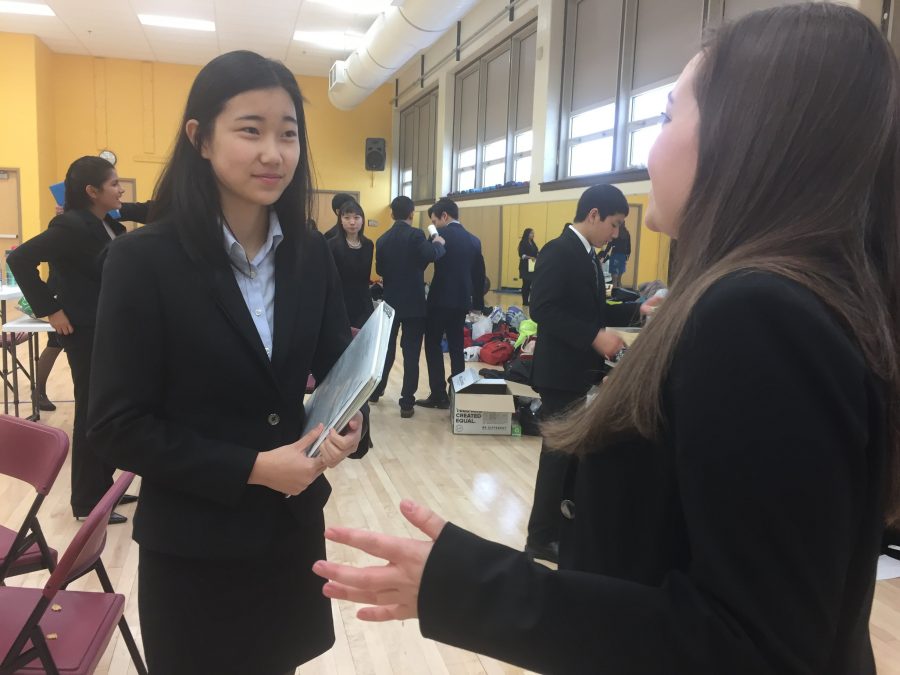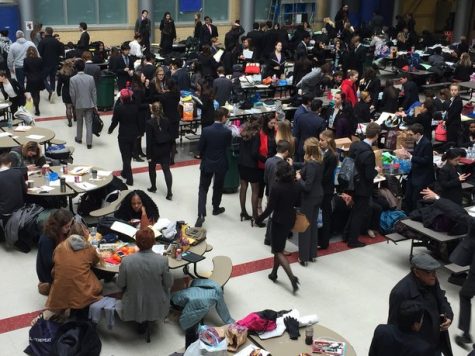 It's Dec 10, 2016. It's the weekend and it's been snowing outside for most of the day. It's also freezing cold. Most people are in the comfort of their home. However, the Naperville Central Speech Team is at Central competing in the Tournament of Roses, a 30-team speech tournament hosted by Central.
"[Preparation for the tournament is tough because coaches still] have to coach the students on their speeches and work with them," Captain Katie Kahl, senior, said.
The captains also have to do this.
"[We] also have to coach students, and make the team a good place for everyone," Kahl said.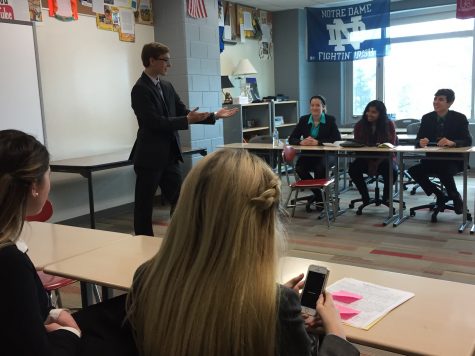 The preparation for the tournament starts a week in advance, with the major setup for the tournament taking place the day before. However, that is not the end. Central speech team members must come early to the tournament on Saturday in order to finish setup before 30 other schools arrive.
After the tournament starts, Central's team must immediately begin competing.
"[The tournament] went like actually amazing," Edie Blaze, junior, said. Blaze competed in Dramatic Interpretation.
Consensus on this was reached across schools.
"The tournament was very competitive, it went very well," Anna Kural of Lyons Township High School said. Lyons competed in Original Oratory.

Photos by Sanya Rupani
About the Contributors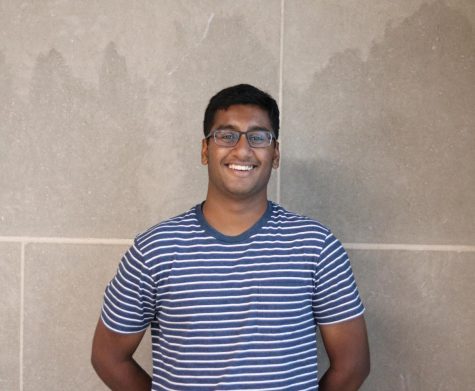 Prem Chandrasekar, Managing Editor
Prem Chandrasekar is a senior at Naperville Central. This is his second year of staff as a Staff Writer, and his first year as a Managing Editor. Prem plays on the tennis team, is involved in JSA and Merry Tutor. In his spare time, you can see Prem binge watching Arrested Development or coaching tennis for kids with Down Syndrome. In the future, he hopes to attend the US Air Force Academy.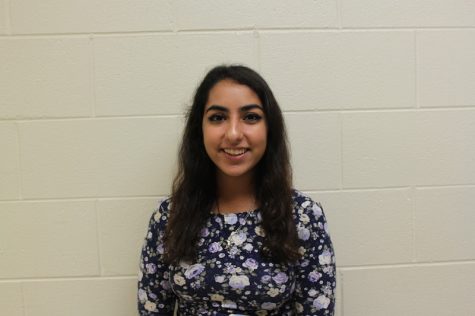 Sanya Rupani, Head Photo/Art Editor, Features Editor
Sanya Rupani is a senior this year and it is her second year on the Editorial Board. She is the Head Photo/Art Editor and Features Editor. Her passions include singing, playing badminton, playing piano and guitar, writing calligraphy and anything related to music and art. In addition, she is a passionate supporter of pineapple pizza. Currently, she plans on studying computer science, statistics and graphic design and eventually start a nonprofit. She wants to eventually be able to reach a place where she can donate to others without worrying about her or her family.
"Happiness can be found, even in the darkest of times, if one only remembers to turn on the light."
- Dumbledore
Contact Information:
[email protected]