Student vs. Staff Basketball Game 2015
Naperville Central faculty members beat Central students 5-4 in the annual Faculty-Student Basketball Game held on March 11. Student teams included members from Student Advisory Council, Theatre Central, the Special Education Program, the cheerleading team and others. Proceeds were donated to the Crohn's and Colitis Foundation and the J. Kyle Braid Leadership Foundation.
Here are some thoughts from staff members and students who participated in the game:
"My favorite part is that the number one goal is fun. It's not win at all costs, it's just have fun. I actually was looking at the scoreboard wrong and I thought the students were winning and won and I just discovered that [the faculty] won. I do think the students will beat the faculty at some point, but hopefully it'll be after I retire, I wouldn't want to be responsible for that. It's great that the money is going to a good cause and I appreciate the people who helped organize this because it takes a lot of planning, so I just want to thank the folks that organized [the event]." – Principal Bill Wiesbrook
"[My favorite part of the Faculty-Student Basketball Game is] being able to compete against your teachers and just seeing them outside of school doing something other than teaching. You always see them as just teachers so it's fun to seeing them like this and just hang out with them." – junior Connor Cesaretti
"My favorite part is the turnout we get, the support we get and the revenue for the fundraiser." – senior Julian Coronado
"My favorite thing about the Staff vs. Student Basketball Game is the fact that there are multiple groups brought together for one thing to raise money, it shows how awesome Central is. Pretty much the teachers are amazing and the students should probably practice during the offseason so that next year they have an opportunity to win." – Eric Kaisling, World and Classical Language teacher
About the Writer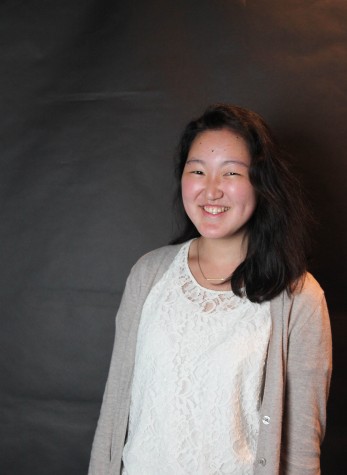 Maya Fenter, Editor-in-Chief
Maya is a senior and this is her second year on the editorial board. Her favorite aspect of journalism is talking to different people in her community and seeing each of their points of view and she also enjoys interacting with her fellow staff members. Outside of Central Times, she is on Naperville Central's tennis team, Senior Class Council, and is a member of National Honor Society and Spanish National Honor Society. Maya doesn't eat meat, hums frequently, gets nervous on escalators (especially those in subways) and has an adoration for french fries from Five Guys. She also has a tendency to end everything she says with "so yeah." So yeah.
"Wherever you are, be all there." -Jim Elliot
Contact Information:
Email: [email protected]