Redhawks of the Week: Sophomore Kat Lu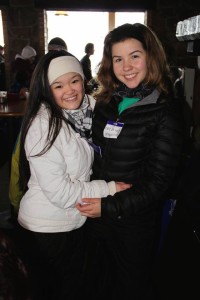 1. What are your post high school plans?
After high school, I plan on attending college! I still have a while before graduating, so I'm not exactly sure what I want to do yet. All I know right now is that I'd really like to do something that involves helping others and traveling the world.
2. What are you passions and interests? What activities are you involved in at school and outside of school?
At school, I'm currently involved in Sophomore Class Council, Business Professionals of America and French Club. I also love to play my violin – whether it'd be just jamming out at home or in an orchestral setting like CYSO.
3. What are you most proud of? 
I'm proud of the fact that I always look on the bright side of things. Whenever life gets rough or something bad happens, I always look for the good that comes out of it or a lesson that can be learned.
4. What is your life dream? 
Like I mentioned earlier, there wouldn't be anything better than doing something that involves helping others and traveling the world. If that doesn't happen as a profession, I would love to volunteer locally and visit France.
5. What is something about you that you would like other Redhawks to know about you?
I'm super friendly. I might be a little shy and awkward when I first meet people, but really, I'm outgoing and I'd love to be anyone's friend.
6. Favorite high school memory?
Ah, there's so many! Besides meeting amazing people these past 1 ½ years, I'd have to say my French class last semester. I had so much fun in that class! Shout out to Mr. Whitt for putting up with all of us!
7. Favorite joke or favorite inspirational quote
"Not to live for the day, that would be materialistic — but to treasure the day. I realize that most of us live on the skin — on the surface — without appreciating just how wonderful it is simply to be alive at all." – Audrey Hepburn
8. What is something you can't live without?
Tea and laughter. I have at least a cup of tea every day and I couldn't go two minutes without laughing. I find almost everything funny, and it's really weird – I sound like a five year old kid when I laugh.
9. What are three adjectives you would use to describe yourself?
Hopeful, fun and a lil crazy.
10. If your life were a movie, what would be the title?
24 Hours of Eating Food… And repeat. (I just got my Girl Scout Cookies so basically food is the only thing on my mind right now!)
11. Who is your biggest hero or role model and why?
My first violin teacher, Ms. Meg. She has such a big heart and she taught me how to work hard and stay positive. Most of all, she influenced my love for music and the violin; I can't thank her enough for that.
12. What is a motto you live your life by?
My motto that I WISH I could live my life by is, "Eat. Sleep. Repeat."
As a staff, the Central Times strives to recognize the accomplishments, talents, personalities, ambitions and dreams of the diverse student body. Each week, the Central Times will interview an outstanding Central student from each grade level and then feature these students on our website, centraltimes.org, as Redhawks of the Week. These students are nominated by their peers. If you wish to nominate an outstanding Central student for Redhawks of the Week, please tweet the student's name and grade to @centraltimes, message the Central Times on Facebook, or submit your nomination during school to Room 218, the Central Times office.
Leave a Comment
About the Contributor
Emily Zhen, Managing Editor, Opinions Columnist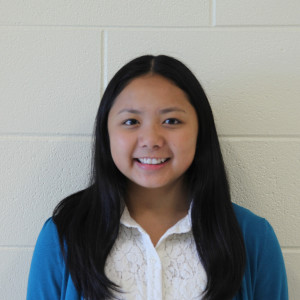 Email:
[email protected]
Favorite Quote:
 "Do you ever have nightmares that you don't align to baseline grid?" - Mikayla Ostendorf
Best CT Memory:
 Walking down the San Antonio Riverwalk with the rest of the CT staff at convention last year. It was absolutely picturesque at night, and we ate at a great Tex-Mex restaurant called Iron Cactus. They had the best guacamole that we sat there eating for a whole hour.
A word that describes me is... 
enthusiastic because I'm passionate about the activities and organizations I'm involved in.
My interest in journalism is...
 news and opinions writing.