Where there's baseball, there's hope
I was named Megan Elizabeth Troke for one reason. The Met was the nickname for the Metrodome, where the Minnesota Twins played baseball from 1982 until 2009, so it only made sense that my initials would honor this holy ground. Fittingly, my first steps were taken at the Baseball Hall of Fame in Cooperstown, New York. My dad takes extreme pride in the fact that the first thing I memorized was the Twins' 2002 starting lineup. Important family traditions include tapping our nose when the pitch count reads 1-1-1 and waving our baseball caps if it's 2-2-2. Baseball has played an integral role in my life, and each year it comes to a climax when October rolls around.
For most of my life, the Twins have had a depressing record. In 2016, they were ranked 30th out of the 30 teams in Major League Baseball.
This year was different. In the 21st week of the season they were ranked 11th, their success culminating in a franchise record-breaking 17-0 victory over the Kansas City Royals. You probably don't care about these statistics or their massive improvements as you are likely a Chicago sports fan, but for me their presence in the American League Wild Card game exceeded the joy of the 2016 Cubs bandwagon fans.
On Tuesday, Oct. 3, the game was recorded so we wouldn't miss anything. I had finished all of my homework the night before or was going to "forget it" the next day. I was so excited I could barely wait for my dad to return from work. Our living room erupted in screams as the first batter, Brian Dozier, hit a solo homer.The buzz continued through the bottom of the first inning as the score rose to 3-0 over the Yankees. The pride that had swelled was squashed as the Yankees tied the game in the same inning. The game resulted in an 8-4 loss.
Although their season is over, it's a glimmer of hope for next year (knock on wood).
Sixteen days later the Cubs' season hung in the same, single-game balance. Fans watched on the edge of their couches or their ungodly priced seats at Wrigley Field. That night ended with an 11-1 Los Angeles Dodgers win. As you read this, you might also be watching them. This means they will batle for the title against the Houston Astros, making a World Series appearance for the first time since 1988. Even though I would never even be allowed to consider becoming a Cubs fan, it is disappointing to see their season end. The energy that engulfed the school was impossible to not get caught up in. Chicago baseball may be finished for the year, but the Cubs presence in three consecutive National League Championship Series is a continuation of hope for more success.
Its energy is what makes it such a uniting force, it is a microcosm for what draws people to this country. Men from everywhere in the world who possess the drive and talent to be drafted into Major League Baseball are no different than the parents who risk everything to find a better life for their children in America.
Not every person can be a Yankee, winning 27 World Series titles. Some people are Cubs, taking more than a century to work their way to success, or Twins who survive terrible times to pick themselves back up again. I will still enjoy watching the World Series, looking on as the Astros attempt to win their first World Series.
The 1991 World Series Champion sweatshirt I have stolen from my dad's closet has been a small beacon of hope. Failure is fleeting. After all, with hope, a little belief in the American Dream and good old fashioned determination we can overcome anything that we face.
About the Writer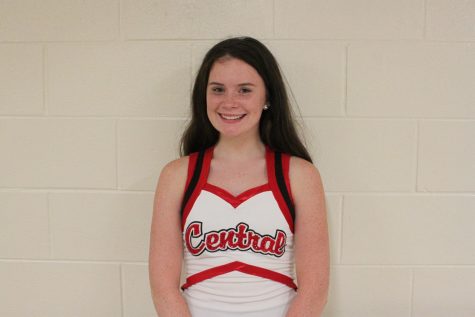 Megan Troke, Editorial Editor, Sports Columnist
Megan Troke is a senior at Naperville Central and is excited for her first year on the Central Times editorial board as Editorial Editor and Sports Columnist. She is excited to come up with new ideas every month for her sports column and getting more experience in journalism. Outside of Central Times, Megan is the captain of Orchesis and a member of the Varsity Arrowettes dance team. This fills up most of her time but she finds time to enjoy Netflix, her favorite show is Parks and Recreation and often rewatches the shows she loves. In college, Megan plans to study Political Science and Journalism and hopes to be on a dance team.
"Change will not come if we wait for some other person or some other time. We are the ones we've been waiting for. We are the change that we seek."
~Barack Obama
Contact Information:
[email protected]