2023 Mayoral Election Overview: Tiffany Stephens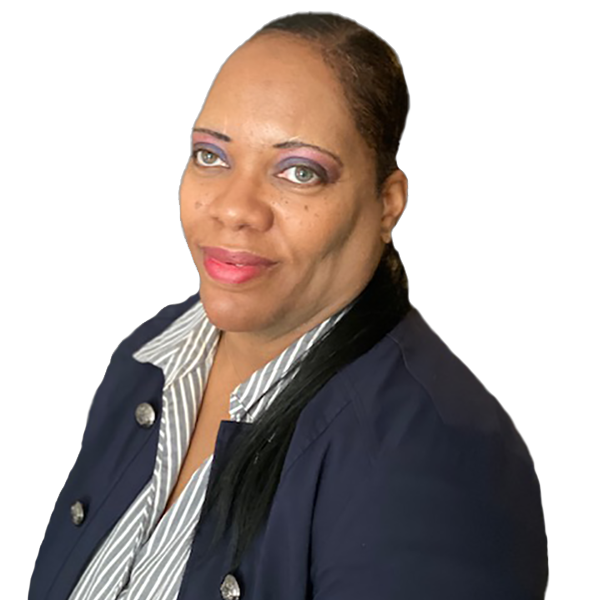 This Q&A is a part of Central Times' 2023 mayoral election coverage. To see interviews with all candidates in the race, click here. This interview has been edited for length and clarity.
Bio: Tiffany Stephens is a Naperville business owner who runs the non-profit Kids Teen Rider, which offers transportation to local students in Naperville. She last ran for an elected position in 2011, for one of four open Naperville City Council. She finished eighth in the race of 12. Stephens graduated from ATI, a trade school, in 2000, studying pre-law and private investigation. Stephens previously ran a for-profit daycare for 15 years before starting KTR.
Q&A:
Q: Why did you decide to run for mayor?
A: Well, I decided to run for mayor because I've been out here for 25 years. And I've had a lot of challenges. And I see a lot of challenges, as far as diversity, as far as things that I want and could be done with children and kids and teenagers, and overall things that I see that should be done and need to be done and haven't been done. I have a nonprofit organization here, where we transport kids and teens that are homeless foster kids. I'm very active in the community, a public servant, 25 years in the community from four in the morning till possibly 10 at night. I heard that our previous mayor is not running anymore. I just decided, well, maybe it's a good idea for me to run. And so it was a week before petitions were due. And I actually challenged myself when someone said "you should run" at seven days till petitions were due. I said, if I get my signatures, I will run. In 2011, I ran for city council. I didn't win; I almost won. But that just gave me the courage and the strength to keep going. So that's why I wanted to run. I love Naperville. I've been here 25 years. And I'm just excited to see that change for the better.
Q: How would you describe your platform? 
A: Well, my first thing is public safety. Public safety is one of my top issues and concerns. I grew up in the inner city of Chicago as a child, and I witnessed a lot of violence and it still haunts me to this day as an adult. And so I've always said that, when I get an opportunity to go to an area that is safe, that gives me the means to thrive, to do better in life, and I will always make sure I make a difference. So public safety will be my main concern, making sure the residents of Naperville are safe, making sure our police department has the necessary tools to thrive and being able to help the community every single day with our safety here. So that's one of my number one issues is public safety. 
The second one is mental health. I have had a lot of children that are transported with my organization, over 5000 Kids, since we've been established in 2008. And I've noticed a lot of people have forgotten about the kids and teens here in Naperville. And I'm out here working with them every single day all day. And I see and I hear everything that they confide in me about. And I know that mental health is a known factor that a lot of kids need help and need assistance. We've just had the pandemic not too long ago, a lot of kids and teens have lost close family members. A lot of kids and teens are suffering from depression and suicide. I'm one of the candidates that has been out literally fighting for the lives of the kids and teens. So that will be my next step. 
How can we help small businesses thrive? How can we help small businesses expand? Economic development, making sure we can get the right companies to come to Naperville. And so that's another thing. And then also homelessness. A lot of people don't talk about that. But lately, I know a lot of people and I myself have seen people pushing carts, sleeping outside, sleeping in their cars. I transport students now, who ride the train back and forth and have nowhere to go. I want us to look into affordable housing. We have a lot of baby boomers that are leaving Naperville that have been here their whole entire life. And, you know, for instance, my son, he has four young adult children, and they cannot afford to live here. We want to try to see if we can bring affordable housing here for college students, for our young parents and for senior citizens.
Q: What is your vision of Naperville 10, 20, 30 years from now?
A: I would like the babies to come back here. I know we have a lot of older people, a lot of senior people that have had houses here for years. I would love for, for instance my kids, they don't live here. I would love to see my grandkids kids here. I would like to see the third generation here. I like to see people come back here to Naperville and say, you know what, I went to kindergarten here, high school here. I want to see our town go back to the fun, friendly youthfulness, where kids can play. I just love living here.
Q: There is minimal affordable housing in Naperville. What actions would you take to raise the affordable housing stock?
A: At this point, I couldn't really put a finger on it, because I will definitely need to go into research, I will definitely need to go into meetings. A lot of the issues that we have with people being elected is they do pre judgment and pre talking. I know I can go in there and I can speak with some people and come up with some ideas and see, maybe if we can make the square footage a little bit smaller, maybe have some areas where the materials are cheaper. We have our teachers, a lot of the police department who don't live here. Some of the things when I say affordable housing, make that available, because if you work here, you don't want to have to drive an hour.
Q: What is your vision for Downtown Naperville?
A: I would like to see it like a small downtown Chicago, I don't want it too big because sometimes those are not always better. I just wanted to keep that cozy family community feel, but also make it a place where a lot of the younger people would love to go, and a lot of people that visit our city like to go.
Q: Over the last few years, the Ogden Avenue Corridor has been greatly improved, are there any large scale corridors or areas of improvement you would like to see through if elected mayor?
A: I think the south side of Naperville, in the 204 school district area, currently has more residents than commercial properties here. I want to see more businesses here in the south of Naperville . That will be great. I would definitely like to see more businesses here. Even with the other projects I want to see a little bit more things that kids and teenagers can do here. I'm looking more into it, getting some ideas from the youth.
Q: What's your view of the current fiscal state of the city, and possible improvements you would like to see fiscally?
A: I definitely would like to take a look at those finances, and see what we can do. As far as taxes, I'm hoping not to be able to raise taxes. In order to keep the mortgages down, we definitely have to have the taxes low. Coming up with some creative, innovative ideas, which again, I'm very great with.
Q: Over the last few years, our country has become more partisan. Have you seen anything reflective of this in your race for a non-partisan position?
A: Mayor here in Naperville is non-partisan. That's the way it should be. I think that it's starting to get a little out of control. It gives me the feeling of Chicago "pay-to-play politics" that I don't like. And like I said, I grew up in Chicago my whole life. So hopefully, we all can just understand that we need to keep this race nonpartisan, because it definitely has grown to the point where it's partisan.
Q: What role do you want to see young people play in the city of Naperville if you were to be elected mayor?
A: I want more people out into politics. I want more young people to volunteer. I want more young people involved in entrepreneurship. I want leaders. I want these young people out because again, this is going to be their city. This is what their future is going to be.
Q: How have your experiences growing up in the inner city of Chicago influenced your positions and leadership style of today?
A: That everybody's different. Everybody can give a little bit, everybody can give a lot. All you need to do is just be there and teach and work together. With all that crime, I saw my best friend get shot in the head in front of me. Every day I went home, I was running from gunfire. There was always something keeping me busy. And I always had mentors in my life. To tell me, this is what you want to do. You don't want to go down this path. You can say yes, or you can say no. And [one thing] I've noticed a lot with Naperville is a lot of parents are working, a lot of kids are at home alone. And we need more programs and more hands-on one-on-one mentoring.
For more on the 2023 mayoral election, click here.