Central welcomes new staff members for 22-23 school year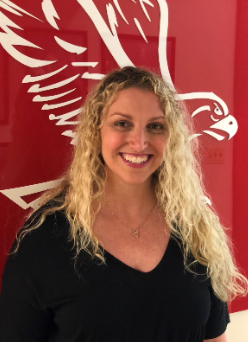 Q: What is your current position at Central?
A: My current position at Central is a long-term maternity sub. 
Q: What classes do you teach?
A: Currently I teach interior design, fashion design and culinary one. But I've taught here before – I started in 2001. I taught all of the child development classes, senior foods, as well as fashion merchandising and Consumer Ed.
Q: Why did you leave after that?
A: I left because I had two kids. And my husband started his own business the month my first child was born. So he was gone a lot. We couldn't do both. But now he sold his business, and he's home so he can help out more, so I'm back. 
Q: Do you have any hobbies?
A: Yes, I watch both of my kids' sporting things: my son plays travel baseball for the Naperville Renegades and my daughter dances at Stubs Dance Center in Aurora. I love working out –  doing the Peleton, walking outside with my dogs, cooking, baking, grilling and shopping.
Q: What are your goals for the semester?
A: I would say my biggest one is to have an impact on my students, moving them forward and connecting with them before I leave.
Q: Are you planning on coming back? 
A: I would definitely be open to coming back doing different maternity sub positions again, or maybe teaching full time.
Q: Do you have a favorite class that you teach? 
A: I've taught almost everything. It's hard to pick just one. I enjoy merchandising because it talks about different trends. This is my first time teaching interior design, and I love it! Especially now that I'm older, I feel like I can relate more. I designed my own basement, and obviously have done a lot of stuff with my own house. 
Q: Why did you decide to come back to Central?
A: This was the only place I said I would come back to work. I love the area. I love the community. I love the students. I feel like our community is a great environment to be in. The parents are supportive. Kids overall are great. So I just think we're special in general.