Late homecoming date causes conflict with groups of students
This year's homecoming date spurred conflict with multiple groups of students at Central. The date is decided by considiering multiple factors, such as the football schedule and other variables. The activities competition schedule is not dictated by the school schedule or vice versa.
The compition for marching band, boys golf team and girls volleyball all landed on the same day of the dance. Despite this scheduling conflict, all students were able to at least attend the end of the dance. Marching band did not advance into the finals of their compition so the musicians rushed back to catch the tail end of the event. The boys golf team faced a similar situation and were late to pre-homecoming activities. The girls volleyball team had a tournament the morning of the dance and had limited time for getting ready.
Brandon Estes, director of the Marching Redhawks, sent out a survey to all marching band students to decide whether to go to homecoming or the state competition.
"I told the kids I supported whatever decision the majority came up with. It's all or nothing. We all go together. I don't take this decision lightly because I recognize and value what homecoming means to people," Estes said.
This year, the Marching Redhawks had three people from the band on homecoming court.
"So it's definitely a special thing," Estes said.
Sophomore marching band player Andrew Whitlock discusses
"[I voted] no to homecoming. I think that state is important to us. [Most] seniors probably voted [for homecoming] because it's their last year [at Central] and they might've missed homecoming in the past and want to have that experience."
Senior Megan Scott shares why she likes the new homecoming date and the crunch for time.
"I honestly liked the late homecoming date. It gives us something to look forward to throughout the [volleyball] season. I didn't have as much time as I usually do so I just went home and changed real quick."
About the Writer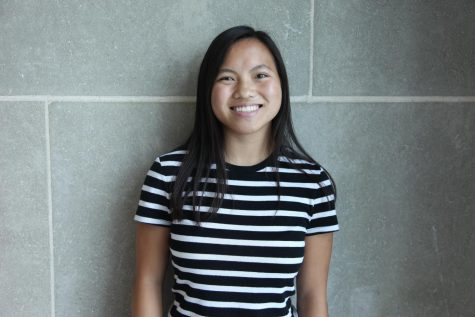 Alana Cervera, Online Managing Editor, Sports Columnist
Alana Cervera is a senior at Naperville Central and is a second-year staff member on Central times as the Online Managing Editor. She brings a positive attitude and writes stories from a new angle. Outside of Central Times she ballroom dances and dives for high school, constantly staying busy and active. She hopes to become a Nurse and start a career in the medical field after high school.