Assassins: Battlefield stories highlight senior tradition
The masterminds: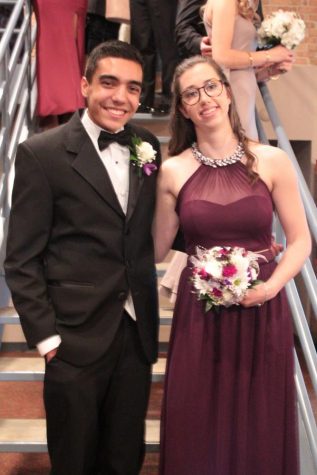 Seniors David McCowin and Bethany Krupicka were responsible for the planning of assassins.
"I honestly didn't really decide [to lead assassins], I happened into it," McCowin said. "So we had the document, like a preset, and we figured it would be easy to adapt it to Naperville Central. [Bethany] brought it up and we kinda just said 'Hey, let's run this.'"
As the assassins administrators, McCowin and Krupicka had to communicate to every senior who wanted to be a part of the game and did this by creating a form that interested seniors had to fill out.
After the game officially started they had to document kills and assign targets to the seniors who were participating. Also, if there was any disagreement about a kill, they would act as the judges, and decide whether it was legitimate or not.
When asked about the conflict regarding senior Anna Loveless's initial assassination attempt, McCowin stood by his decision.
"Their stories were contradictory and no one took a video of it and we gave benefit of the doubt to the victim," McCowin said.
Despite the dispute about the decision, Krupicka enjoyed being an administrator.
"My favorite part [was] probably seeing people get so excited about and knowing I had a hand in it," Krupicka said.
First Killed: Taylor Morrissey
First Kill: Katie Ladin
Most Kills: Nic Jardine
Most hunted: Anna Loveless
Anna Loveless quickly became one of the most talked about players of the 2017 assassins game due to her hardcore pursuit of her targets.
"I wouldn't say I was intense, I just had a good strategy to get kills and it worked really well for me," Loveless said.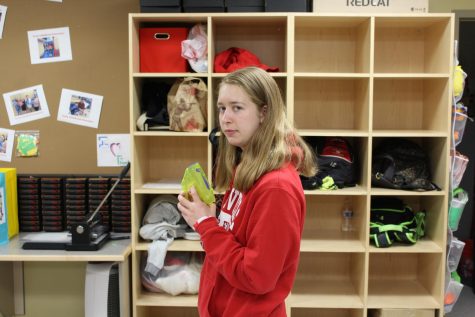 "Going into [my strategy], I thought 'why not just go to my first target's house that first morning and try to get a kill?' So I did, and I was successful. Also, I had seen strategies people used when my sister played two years ago. She
wasn't big on the offense part of the game, and that was something I wanted to do differently."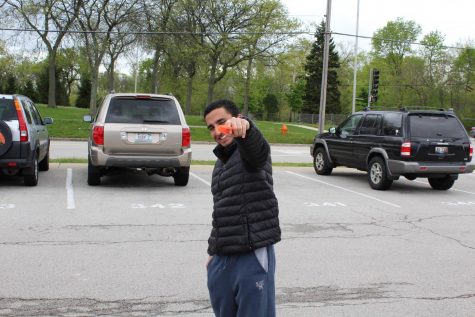 And focus on offense she did. With three kills during the first round and ending with eight kills total, her gaming put a target on her back. A three-member alliance formed out of Griffin Giesler, Umair Habib and Taha Din in an attempt to take her out, but for technical reasons, she was allowed to stay in the game.
"The Anna Loveless story is a very dark tale of which I am unable to speak of [sic]," Din said. "That night was intricately planned out to snake Anna to save my friend Umair, but a little altercation occurred and Anna failed to admit death although five witnesses were present."
However, Loveless looks back on that night with fondness.
"[My favorite moment was] probably that night at Griffin Giesler's house when I took a picture with him and Umair and Taha," she said. "Rachel Damge came with to help with that kill, and it was super stressful, but kind of a fun night. It was assassins craze at its peak."
Eventually, Loveless's reign came to an end when she was set up by Joanna McCormack and Jane Szymanski.
"It was kind of fun to have everyone talking about me, but it was also annoying because there were other people doing just as well as me, but I was the one with a huge target on my back," she said.
Funniest reaction: Bernice Singson
Bernice Singson's story revolves around her pure instinct on a regular day at MOD Pizza in Downtown Naperville. She had been at the restaurant with her boyfriend, Connor Gurnik when two girls saw her and suspiciously ran out of the restaurant.
"I knew that they were going to tell [my assassin] Aly Flores that I was there, so I freak out and tell Connor we have to go so we get the pizza to go," Singson said. A moment later Flores entered the restaurant to capture her target, so Singson resorted to a water cup and threw the water at her assassin in order to apply the rule of "freezing" her target, which would prevent her from elimination.
"Right when I saw those girls I knew Aly was coming for me," Singson said. "I knew she was my assassin, and when I saw her come in MOD I just acted in defense and the only thing I had was a cup of water."
Then the same night, as she was getting dropped off at home, Singson was caught off guard and shot by her next assassin, Monika Paskauskaite.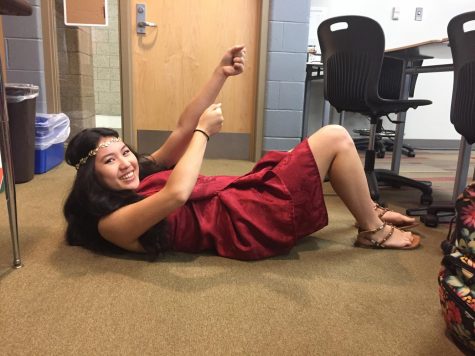 "She killed Aly Flores somehow, and I didn't see it coming," Singson said. "When I got out that night by Monika I was kind of mad at first, but then it was okay because at least I put up a fight. As long as I didn't get out by Aly, I was happy."
Despite initial disappointment Singson sees the whole situation as a humorous memory to look back to.
"I had signed up because [the game] is a tradition, and when I was younger I always saw the seniors playing and couldn't wait to play too. It was really fun while it lasted and that's what it's supposed to be about," Singson said.