Student athletes find ways to practice and bond during COVID-19 induced cancellations
Students received an urgent message on Friday, March 13, which read: "Naperville 203 will be closing schools and canceling all sports/activities for students beginning tomorrow, March 14, 2020." While many rejoiced at the news of an extra two weeks of spring break, Central's athletes expressed immediate dismay at the announcement. Some even took to social media, demanding: "we want our season back."
"We [hadn't] played a game yet," junior varsity soccer player Liz Bayert said. "School got canceled that Friday. We were supposed to have our first game that Monday."
Yet, student athletes are finding ways to stay in shape during these trying times, while also adhering to social distancing guidelines.
"As of right now, we can get in small groups of three and work out that way," senior track captain Patrick Spisak said. "For distance [running], it's pretty easy to just run on the streets and in neighborhoods. Throwers are meeting up a little at parks and practice shotput there. Sprinters have been doing workouts at home, like strength workouts [and] squats."
Athletes are also finding different methods to keep their teammates accountable.
"We have Google Sheets to log our workouts," Spisak said. "You put down the athlete's name, the workout for the day and any notes for the workout. We [only] have a distance log right now, but I've been talking to other captains about getting a sprinter log going."
"One thing [the coaches] have been asking us to do is to get a partner on the team, and keep each other accountable by doing workouts together," sophomore JV volleyball player Ryan Schwartz said.
To maintain team spirit and chemistry, coaches have turned to technology for hosting whole team meetings.
"We have an optional Zoom practice every day at 3:30," boys track and field head coach Steve Stack said. "It's a social emotional outlet. It's a strength and conditioning outlet. If guys' parents are saying [they] can't go out, this is a way they can get work in and still feel like a part of the team. We're going to try to keep as many things normal within this new normal as possible."
With the IHSA's announcement that all spring sports have been cancelled, many athletes are looking toward next year's season.
"Although we may not have another chance at competition this season with the IHSA indefinitely stopping the season, the returners on the team will be pushing to get better, preparing for next year," senior track and field member Sean Li said.
About the Writer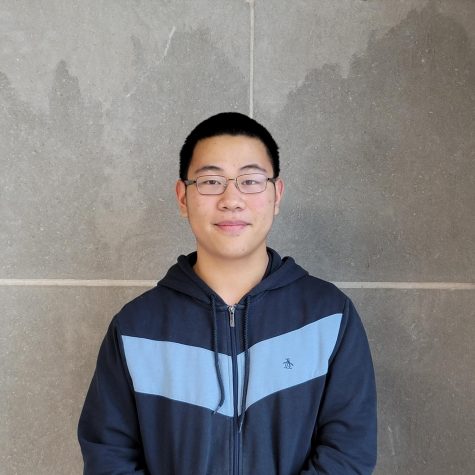 William Tong, Online Managing Editor & Editorial Editor
William Tong is a junior at Naperville Central. Outside of writing for the Central Times, he is a captain of the Naperville Central Debate Team, member of the Naperville Central Math Team, and violinist in the Chicago Youth Symphony Orchestras. In his free time, William likes to cook, play Starcraft II, and read sappy, dramatic novels. William has no idea what he wants to go into in the future, but hopefully it doesn't involve writing about himself in the third person.