Dougherty, Conway lead Central to MLK Day tournament opening-round victory over Nazareth Academy
The Naperville Central Redhawks boys varsity basketball team (14-4) defeated the Nazareth Academy Roadrunners Jan. 14 in the first round of the Lakes MLK Shootout.
The Redhawks were leading 22-12 at halftime and finished with a decisive victory over the Roadrunners 58-34.
"I think we played together as a team, we executed and put the ball in the basket," head coach Pete Kramer said.
Harvard water polo commit Cameron Dougherty led the Redhawks with 20 points. The 6' 10" Oakland commit Chris Conway followed close behind with 18 points. The Redhawks shot 48% from the field compared to the Roadrunners who shot 27%.
Central was playing a man-to-man defense, driving the defense forward and shutting down a key player for the Roadrunners, senior Tagen Pearson.
"Our team defense was really good," senior guard Dougherty said. "They have a really good player on the other team, and we held him to four points."
Nazareth capitalized on a few of Central's defensive mistakes during the game.
"I think we just had some defensive breakdowns," Dougherty said. "We just lost our focus a little bit. It's kind of hard when you go up big to stay locked in the whole time. But we just got to practice staying focused because there's gonna be situations where there's going to be lows in the game."
Ball movement for the Redhawks was crucial for their win against the Roadrunners. The ball was distributed nicely on the offensive end of the court through senior forward Conway.
"The one thing that we really do well is the kids share the ball," Kramer said. "The ball moves on the offensive end of the team."
The Redhawks' win against Nazareth Academy secured the team's spot for round two of the Lakes MLK Shootout. The Redhawks finished the tournament in second place after falling to the Roadrunners of Nazareth 48-32 Jan. 20 at Lake Forest Community High School.
About the Writer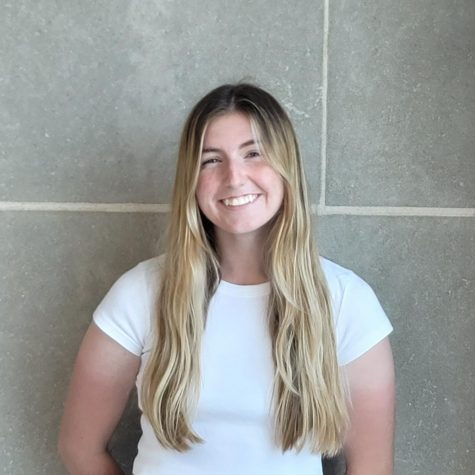 Katie Dalton, Head Multimedia Editor
Senior Katie Dalton joined Central Times as a sophomore at Naperville Central and plans to remain involved throughout the rest of high school. Katie plays on the girls soccer team as well as club soccer. She plans to study broadcast journalism in college and hopes to play soccer at the collegiate level. Katie has a passion for sports and hopes to become a sports reporter for ESPN or the NFL Network.