Recap: Central routs DVC newcomer DeKalb in homecoming game
01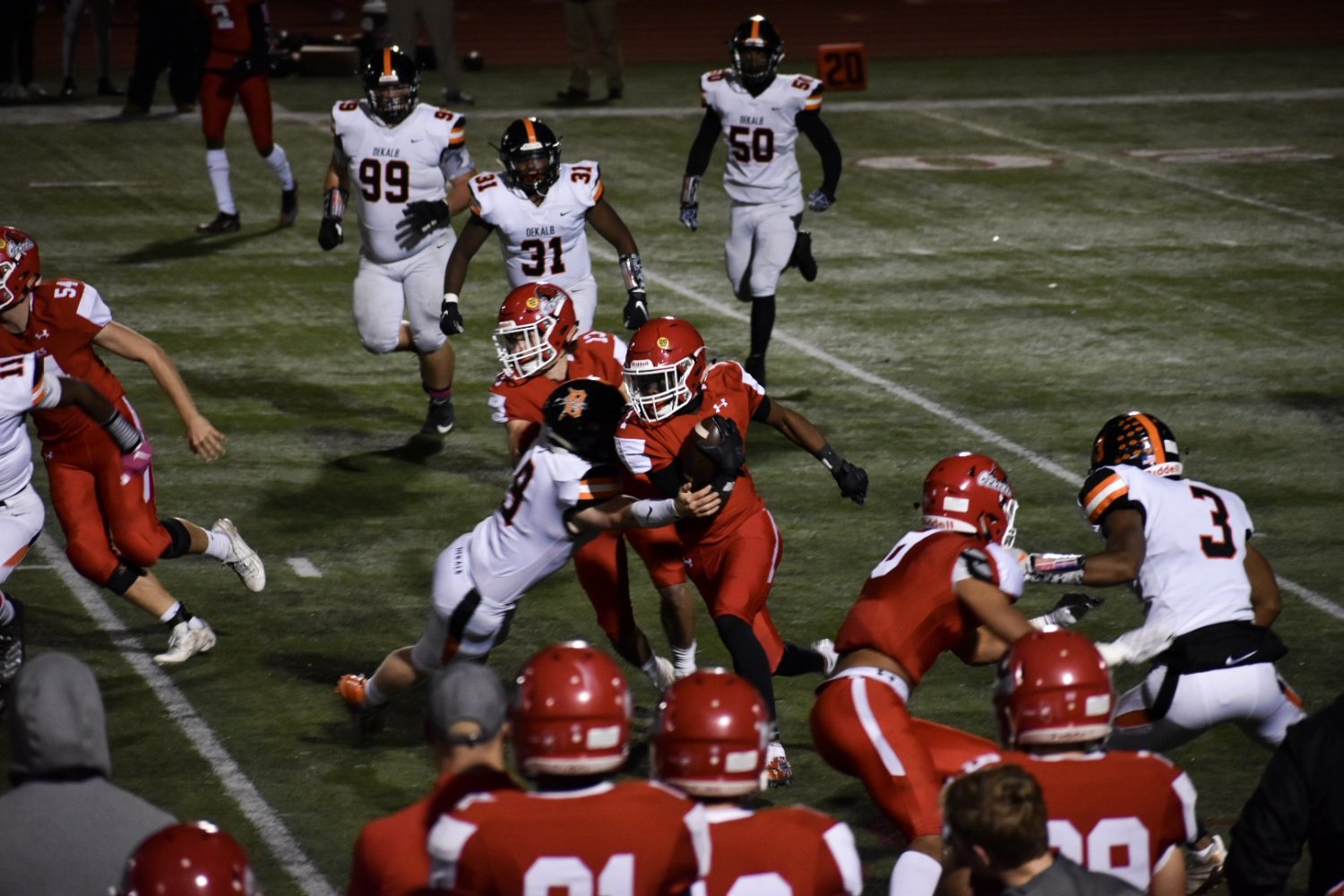 Photos by: Ayden Van Harlingen
Naperville Central's homecoming match with new DuPage Valley Conference addition DeKalb got off to a hot start. The Redhawks ultimately took control and defeated the Barbs 49-16. The Redhawks improved to 4-4 while the Barbs dropped to 5-3.
Junior Keon Green and the Redhawks opened the game with a bang. Green returned the opening kickoff 82 yards for a Redhawk touchdown
DeKalb quickly responded.
The Barbs were able to drive down the field after DeKalb junior quarterback Trenton Kyler's wobbly pass was secured by DeKalb senior Alex Siebens. Junior running back Trenton McCollum used his speed to push the Barbs into the endzone from the five-yard line.
McCollum found a use for his speed again. He took his next opportunity 81 yards to the endzone for his second and final touchdown of the night. A bad snap caused the DeKalb extra point attempt to fail.
Junior quarterback Sam Jackson wasted no time getting the Redhawks back in the lead. Throwing underneath to senior Bo Turner, Jackson let the track star do the work. Turner took it 68 yards for the touchdown.
After a Barbs' field goal, it was the Redhawks' game.
Jackson had touchdown passes to senior University of Illinois commit Jadon Thompson and Green before the first half was over.
Leading 28-16 at the half, the Redhawks defense put on a second-half show for the homecoming crowd.
Junior linebacker Shane Roth took full advantage of his first interception of the season. After snagging Kyler's errant pass, Roth returned it 85 yards for a pick-six.
Jackson connected with Green again for a 14-yard touchdown on a screen pass. It would be Green's third and final touchdown of the night.
Naperville Central's defense continued to be a thorn in the side of DeKalb's QB Kyler. With 10:39 left in the fourth quarter Thompson intercepted him. The University of Illinois commit brought it back 100 yards for the Redhawks' second pick-six of the night.
With a running clock in the fourth quarter, Central brought home a commanding victory for the Redhawk loyal.
The Redhawks kept their playoff hopes alive for another week. Naperville Central now faces a must-win game against the undefeated East St. Louis Flyers.
About the Writer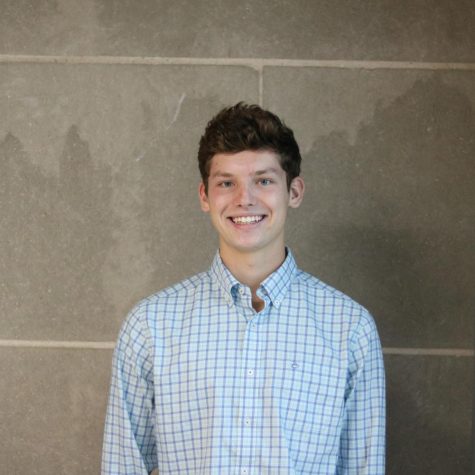 Richie Holmberg, Jr., Sports Editor
Richie Holmberg is a Senior at Naperville Central High School. He serves as the Sports Editor and an Opinions Columnist of the Central Times. He has played 4 sports at Naperville Central, including Football, Baseball, and currently, Bowling and Track and Field. He is a member of the Scholastic Bowl team, National Honors Society, and French Honors Society. Outside of school, Richie enjoys to cook and learn about food.