Tennis athletes place second at IHSA State, receive Sportsmanship Award for first time in school history
Naperville Central's boys tennis team competed at the Illinois High School Association (IHSA) State Final Meet, placing fifth overall. Sophomore Daanyal Saeed and freshman Blake Roegner finished as state runners-up as a doubles team, and senior captain Ammaar Saeed was awarded the Tom Pitchford Sportsmanship Award. Both achievements were the first in school history.
"[This] was the first time in the boys tennis program for any team or player to reach the finals of the state tournament," Ammaar said, explaining that his brother Daanyal and Roegner "made history for the program."
Advancing to finals required winning against highly competitive teams from across the state.
"We had to be in the quarterfinals," Daanyal said. "[We] had to beat New Trier's [number] one doubles team. Then we played Hinsdale Central's number two doubles, [it was a] three and a half hour long match [with] lots of tiebreakers."
Prior to this year's meet, the highest a Central doubles team or individual has placed is third.
"Finishing second place in the doubles is absolutely amazing," coach Dan Brown said. "They just got better and better throughout the season and continually improved as they moved towards the state tournament."
Daanyal and Roegner's success was particularly impressive given their young age.
"Daanyal and Blake are obviously very young, so they have a lot of room and potential to accomplish things in the future," Ammaar said. "Hopefully they'll bring in the first individual state championships for the program. That's something to watch out for."
Daanyal believes that tennis has positively impacted him in multiple aspects.
"It's really enjoyable to meet a lot of new people," Daanyal said. "[Tennis] taught me how to fight and stay positive and just keep on believing [that] I can win the match no matter what."
Also marking a first in Central's tennis history was Ammaar's reception of the Tom Pitchford Sportsmanship Award.
Sportsmanship on and off the court, athleticism, work ethic, school pride, and academic excellence are some of the many factors considered when choosing a recipient for the award, Ammaar said.
An athlete must be nominated by his or her coach to receive the award. A committee, which considers the nomination along with the nominee's grade point average and recommendation letters, will then decide the winner.
"I felt that Ammaar had a great high school tennis career and achieved a lot on the tennis court, but was more impressed by the fact that he always did so with the highest level of sportsmanship," Brown said. "All of the teams and coaches that we competed against over the years felt the same way."
Central placed fifth overall in the state final meet. A school's placement is determined by the number of points its players win. The more points a school has, the higher it will place overall.
"Every single match you win in the main draw counts as two points," Ammaar said. "Every single match after a loss counts as one point, [and the] quarterfinal round counts as four points."
In addition to Daanyal, Ammaar and Roegner, junior Joseph Li, sophomore David Wang and sophomore Naveen Ramakrishnan competed at the state meet.
"This group is used to competing at the highest level and used to training at the highest level," Brown said. "They're just great to work with day in and day out."
This year's team finish marks the third consecutive top five finish for the program, including a team state championship in 2017.
About the Writer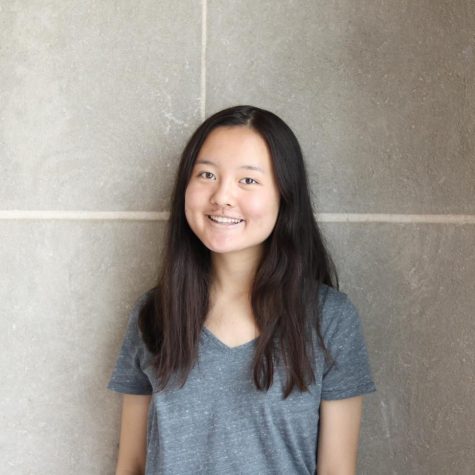 Vivian Zhao, Editor in Chief, Editorial Editor & Columnist
Vivian Zhao is a senior at Naperville Central and this is her second year on staff. Outside of CT, Vivian is a DECA President, debate captain, and runs the public health nonprofit All Hearts Count. She enjoys spending time with her friends, reading, watching Netflix & stargazing. After high school, she hopes to attend college in the east coast and pursue a career in policy or law.