Naperville Central athletes head into winter sports
As the weather begins to get cold, Naperville Central sports move indoors to start the winter season. Boys swim and dive, boys and girls basketball, wrestling and girls gymnastics are practicing and competing for this year's season.
Noah Fitzenreider, a health and gym teacher, is the head coach of the wrestling team, whose regular season will start on Nov. 5 and end on Feb. 23.
Junior Ryan Chitwood will be beginning his third year as a wrestler for Central and is looking forward to seeing his improvement from last year.
"This season I'm looking forward to persevering through the season," Chitwood said. "I'm excited to use the skills I've learned through wrestling in real world situations, like work."
Along with wrestling, basketball is another sport that will practice indoors for the winter season.
Junior Caitlyn Allen is ready to start her third year of Central basketball. Prior to playing for Central's team, Allen played the sport for five years.
"I'm excited to get back with the girls on the team," Allen said. "I love playing with new people and just being a part of the team."
Head girls basketball coach Andy Nussbaum has been coaching girls basketball for the past 31 years. The girls' season started on Oct. 29 and goes until mid-February. The first tournament for the girls basketball team is Nov. 16.
Along with girls basketball, the boys basketball season takes place from Oct. 29 and runs until mid-February. Boys basketball is coached by head coach Pete Kramer.
Senior swimmer Justin Hagenbaumer will be completing his fourth and final year competing for Central this season. He's anticipating his final year as a swimmer for the team.
"It's exciting that it's my final year, and I'm already looking forward to the end of the season," Hagenbaumer said. "I can't wait to see how the team will do."
Mike Adams, head boys swim and dive coach, has been coaching boys swimming for the past 27 years. He is also the head girls swim and dive coach. Following a positive season for the girls in the fall, Adams is prepared for the boys to perform well.
"We're ready to go," Adams said. "The girls season left off on a good note and that energy carries into the winter season."
About the Writer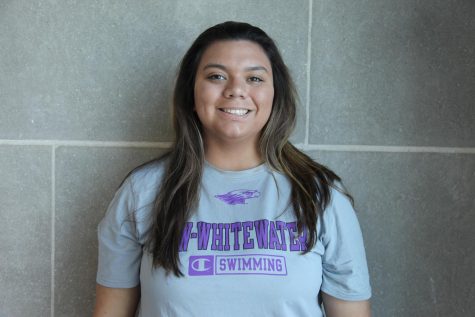 Sam Ruvarac, Staff Writer
Sam Ruvarac is a senior at Naperville Central and is a first-year member on Central Times as a Staff Writer. She also runs the Central Times sport media twitter account. Outside of Central Times she swims for high school and is constantly staying busy with Athletic Training. She hopes to work as a social media director or as a physical therapist.