Girls' tennis ends with fifth place finish at state, led by state champion Tiffany Chen
A three-year duo, a young Sectional singles champion and a doubles team that surprised dozens of athletes with their performance—what do these elements have in common? They each played a crucial role in securing a 5th place finish at IHSA State for the Central girls' tennis team.
During State, the three-year duo, senior Cindy Liu and junior Cass Goldner, placed top 8 in doubles. After winning the Sectional singles competition, sophomore Tiffany Chen, captured first place again at State. Meanwhile, the unassuming doubles team of seniors Meaghan Bedigian and Sara Furukawa clinched victories against several teams they were expected to lose against, ultimately placing top 16 at State.
Liu and Goldner have competed at State as doubles partners since Goldner's freshman year and Liu's sophomore year.
"Cindy's more baseline and I'm more at the net, so the way we play really complements each other's game," Goldner said. "We had really built up our game for the last two years, so [at State,] we knew what worked for us and what didn't."
Liu and Goldner don't just assist each other physically. Their differences in attitude and temperament balance out for optimal athletic performance.
"When Cindy and I didn't really know each other, I had more anger on the court," Goldner said. "Cindy has learned how to calm me down and not let anything faze me. I've helped Cindy try to be more aggressive more towards the net and pump herself up and not be too down on herself."
Goldner said that during State play, she kept in mind specific strategies: making sure that she and Liu were the first doubles team at the net and doing more angle shots to cut off the points earlier. She adds that next year, after Liu graduates, she will lose both a friend and a great doubles partner.
Chen attributes her success at State to her mental toughness, her tennis experience and a little bit of luck. She believes that her biggest strength is her mentality.
"I try to use my head a lot more than most players," Chen said. "I'm not so much about the stroke, I'm more about the strategy."
During each match, Chen adapts her strategy to the strengths and weaknesses of her opponent. For example, when facing Hinsdale Central's Bella Lorenzini for the state title, Chen knew that she "couldn't give Bella any short balls because she likes to rip them."
Lorenzini is one of Chen's long-time club tennis friends, but she doesn't let her friendships faze her on the court.
"You have no friends on the court," Chen said. "When I was little, I realized no matter how nice I was on the court, no one else was nice back. It's no use acting like friends when they want to beat you."
Chen said she had a mental advantage over Lorenzini after beating her a month earlier at a United States Tennis Association (USTA) tournament. But if it were not for Lyons Township's Alex Chatt's loss to Lorenzini in the state semifinals, Chen may not have won State since she lost to Chatt in the Naperville North tournament this season.
In regards to her objectives for junior and senior year, Chen said, "I don't set goals." Instead, she tries to just improve her tennis play on a day-to-day basis.
"I used to set goals, but then I realized I tend to be way too unrealistic," Chen said. "It was depressing to see how far I was from my goals. Not setting goals doesn't put as much pressure on me and I have more free will. It's a come-and-go process."
Even though the successes of Chen, Goldner and Liu are outstanding, varsity Head Coach Don Bonet feels that for next year, the team's "role models should be Sara and Meaghan because they [show], through hard work and keeping at it, what you can achieve."
Leave a Comment
About the Writer
Emily Zhen, Managing Editor, Opinions Columnist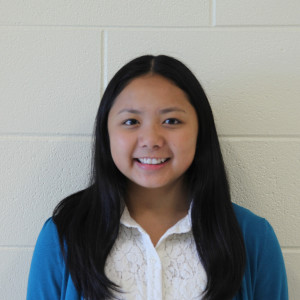 Email:
[email protected]
Favorite Quote:
 "Do you ever have nightmares that you don't align to baseline grid?" - Mikayla Ostendorf
Best CT Memory:
 Walking down the San Antonio Riverwalk with the rest of the CT staff at convention last year. It was absolutely picturesque at night, and we ate at a great Tex-Mex restaurant called Iron Cactus. They had the best guacamole that we sat there eating for a whole hour.
A word that describes me is... 
enthusiastic because I'm passionate about the activities and organizations I'm involved in.
My interest in journalism is...
 news and opinions writing.