Naperville North teacher fired for fostering 'inappropriate' relationship with two students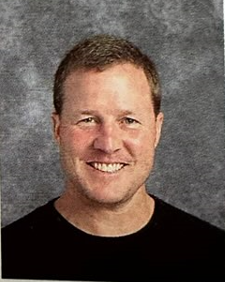 Correction: An earlier version of this story included a photo that was not of Timothy Madden. The staff member who posted the photo removed it as soon as they were alerted to this error. We deeply regret any harm caused to the individual who was mistakenly linked with this story because of our error.
Naperville North math teacher Timothy Madden was dismissed on March 7 after a District 203 investigation found he engaged in "personal, intimate and otherwise inappropriate relationships" with two then-underage female students between February and September 2022.
The two students are sisters. The older sister graduated from North as part of the Class of '22 and the younger sister currently attends North as a sophomore.
Prior to his dismissal, Madden, who has taught at North for more than two decades, was suspended with pay on Dec. 14, 2022 after the students' parents reported to the district that he engaged in inappropriate relationships with their children.
The Central Times obtained a highly redacted copy of a summary of the district's investigation through a Freedom of Information Act (FOIA) request. The Central Times also received a less-redacted copy of the summary of the district's investigation from a community member who also filed a FOIA request.
The district investigation found that Madden slept overnight at the students' house 20-25 times during the summer of 2022. In one instance, Madden slept in the same bed with both students. He also took the students on rides in sports vehicles, took them on "midnight McDonalds runs," and engaged in personal conversations through text messages and Snapchats, including sending "❤️Madden" on several occasions.
"Your inappropriate conduct is irremediable because it is significantly detrimental to your relationships with your students and the reputation of the District's staff as a whole," Superintendent Dan Bridges wrote in an email to Madden on Feb. 23 and obtained by the Central Times through a FOIA request.
The older sister, however, told the Central Times that Madden "never did anything inappropriate." Madden was a "family friend" and was even the emergency contact for the younger sister.
"The district painted it in a light that made it sound like he was grooming children," the older sister said. "All of this, my parents knew about it. They initiated [sleepovers] or they gave consent for him to stay over and [drive me] around. Nothing was done without their knowledge."
The investigation also found that in September 2022, Madden referred to the older sister who turned 18 in August 2022 as his "girlfriend" while visiting a hotel in Indianapolis. The two later expressed romantic feelings toward one another.
"We formally started [dating] in November or December," the older sister said. "We did go out a few times in October and September after I turned 18, but we didn't make anything official until November."