Review: 'The Super Mario Bros. Movie' better than the critics say
"The Super Mario Bros. Movie," directed by Aaron Horvath and Michael Jelenic hit theaters April 5, living up to my expectations.
In the film, Mario and Luigi are plumbers in Brooklyn when they discover a mysterious pipe in the sewers. Brought through a magical portal, the brothers are separated; Luigi into the Dark Lands where he is imprisoned by the evil Bowser, and Mario into the Mushroom Kingdom where he must team up with Princess Peach to save Luigi and the Kingdom.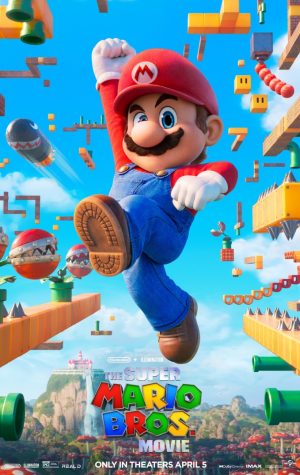 As a longtime fan of the loveable characters Mario and Luigi I was excited to see them on the big screen. The film is nowhere near perfect but it's great for what it is: a kids movie. This adventure comedy provides a good theme, nostalgia, laughs and beautiful animation. 

The theme of brotherhood was prevalent throughout the duration of the film. Mario and Luigi's relationship is special as Mario goes through extreme lengths to save his brother, no matter the challenge Mario perseveres.Even though the brothers don't have much screen time together, when they do, the love they have for one another is always apparent. 

The excitement I had seeing references from the games come to life was unmatched. The iconic sound effects — such as the power ups — as well as the lively and bright colors of locations like the Mushroom Kingdom and Rainbow Road made me nostalgic.

This star studded cast provided many laughs, specifically from Jack Black. Bowser being voiced by Jack Black was an undeniable match made in heaven. Although Bowser was the villian I couldn't wait to see him on screen because of his desperation for Princess Peach. His attempts to profess his love to Peach through various acts while being jealous of our short king Mario was amusing. Jack Black definitely stepped up to this role and left no crumbs. 

Without a doubt the animation was definitely one of the film's strongest suits. As soon as I saw the opening scene I knew the animation was going to be phenomenal. The animation leaves you not wanting to look away from the screen, especially during fight scenes. 

Overall, I recommend "The Super Mario Bros. Movie" to anyone who loved these characters from their childhood. You can best believe I will be there opening night for the sequel.




Illumination