Popular author of 'Arc of a Scythe' Trilogy visits Naperville book store
Best selling author Neal Shusterman visited Anderson's Bookshop on Nov. 14 to talk about his new book "Gleanings: Stories from the Arc of a Scythe." Shusterman read excerpts, answered audience questions, autographed books and took photos with fans. 
"Gleanings: Stories from the Arc of a Scythe" is a continuation of the Arc of a Scythe trilogy: "Scythe," "Thunderhead" and "The Toll." It builds on the same concepts and characters as the trilogy, while also adding new ones. 
The event sold out quickly, with 100 people attending.
"We were so pleasantly surprised at the crowd," said Lorie Barber, Education Director at Anderson's. "We were delighted that it sold out. And it was just such a wonderful combination of Neal Shusterman love from readers who have been reading him for 20 years, to young readers in middle and high school who have discovered him through the Scythe series."
Shusterman expressed his own enthusiasm for the new book. 
"It felt like coming home," Shusterman said. "It was really a joy to come back to these characters. To get a chance to revisit the youth of Scythe Curie. To find out who Goddard was before he was Goddard. Yeah, to have fun with different new characters and just explore the unexplored corners of this world."
Shusterman also admitted that he didn't want to let the series go. 
"I did know [that I was going to write 'Gleanings'] by the time that I wrote 'The Toll' because I knew that I didn't want to just leave the world," Shusterman said, "And I didn't want to write an entire new single story but [I thought] I might come back to it, I might write a prequel."
Throughout the years, there has been a lot of talk about movie adaptations for Shusterman's books. Shusterman confirmed the rumors and said that at least three of his books are in development, including Scythe.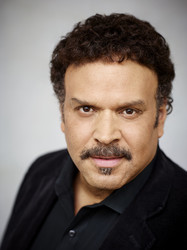 "Scythe is in development with Universal [Studios]," Shusterman said. "A feature film with Steven Spielberg producing."