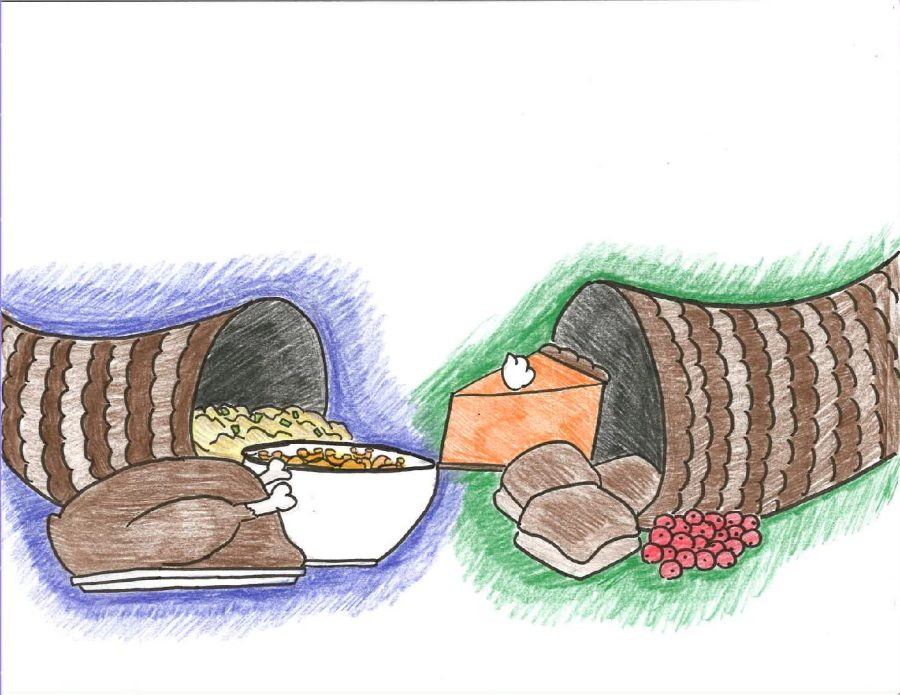 Opinion: Which Thanksgiving foods to eat and avoid
November 22, 2022
Later this week, your family will want to shovel the driest, soul sucking turkey onto your plate. Luckily I'm here to stop them. I can tell you what to avoid and what to eat this Thanksgiving, so long as you credit my opinions.
Best foods
Number three: Cranberries
My fans aren't going to love this one, but cranberries are largely over-hated. The piquancy of this small, red berry almost puts it in the top three of small, red berries behind lingonberries, strawberries and cherries. It's a safe and solid choice for most old people but adds a bit of zest to any meal for my kind (young people). Deposit some on your plate and mix it with something sweet for a classic yet still enjoyed treat on our overly sugar-filled palette.
Number two: Dinner rolls
I'm feeling extra white, and thinking of cranberries made me hungry for this combo. Sweet dinner rolls, buttered or not, pleasure me to my core.  Ah, the satisfying feeling of rough dinner rolls tumbling down my throat. Dinner rolls are a versatile pick. It's safe to say they won't be in the trash by the end of your meal, but don't take too many or people will notice how fat you are.
Number one: Pumpkin pie
As I'm passed other foods that I wistfully deny, I hope to be offered my fall-flavored high. Its moist texture compels me and the door hinge creaks as I creep to acquire my next orange piece. Pleasant, sweet, tangy and savory. I wish all holidays involved pumpkin pie as the main course.
Leave a Comment
Worst foods
Number three: Mac n' Cheese
I am here to donate ammunition to my haters. I am coming out as lactose intolerant. I watch my brothers and family enjoying something that makes me poop a lot. It does taste good but with the sliver of power I'm being donated via the opinions page I will denounce Mac n' Cheese. I will sneak laxatives into the Mac n' Cheese so everyone else releases the largest kahuna on Thanksgiving night and they can feel what I feel.
Number two: Mashed potatoes
This one is highly arguably unlike the others. I have had good mashed potatoes but typically they are filled with dairy. It's not versatile, it's not particularly good tasting, and it makes me poop. 
Number one: Turkey
The feathers of the turkey feel like they are attached to the sides of my throat. Maybe I don't produce enough saliva to act as a lubricant for the world's driest meat, but I bet some struggle to swallow the flavorless bird that didn't have to die for such an awful cause. The only people able to choke down turkey are clearly using the dark arts. They are in a line with Pavlov's dog hoping for sustenance no matter the flavor. It is not the 1600s. Let's move on.
Leave a Comment