Theatre Central's fall play 'Still Life With Iris' to show Nov. 3-5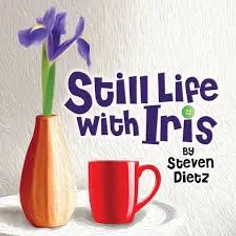 Theatre Central's fall play, "Still Life With Iris," has been rehearsing since mid September for its Nov. 3-5 performances. 
The play follows a young protagonist during her journey to find home in the kingdom of Nocturno. All citizens wear a coat containing all of their memories. The rulers of the land decide to kidnap Iris and remove her coat, creating a blank slate so they could create the perfect daughter. The only thing that remains with Iris in her journey of self discovery is a mere button.
Freshman Maya Lukasik plays Iris. This being her first production, Lukasik said she was excited to get the lead role. 
"I was up late doing homework and everyone in my house was asleep, meaning [I had] silently screamed and cheered," Lukasik said. "It's very fun. Everyone has been so helpful and nice. It's also very interesting to see how everyone turns more into their characters at each rehearsal. It just shows how everyone is dedicated and loves to be a part of theatre."
Senior Delaney Schretter will play the role of Annabel Lee, one of Iris's closest friends. After telling her whole family she got the role, making her grandma cry, she dove headfirst into rehearsals. 
"It's a little stressful," Schretter said.  "Rehearsals are a lot, but it's so much fun. I'm in the best mood every time I leave school because I love doing this, and I love the people that I'm around."
Theatre Central director Susan Johnson is thrilled to be putting on this production.
"It's a really beautiful piece and it's different from shows we've done before," Johnson said. "I always try to add some variety and it felt like it was a good time [to do this show]." 
Johnson also said she loved this year's cast. 
"The cast is wonderful," she said. "As I watch it developing, there's those moments I'm very excited to put on stage."
Tickets are available online at tinyurl.com/TCFallPlay22 or at the box office on a show night, (cash or check only). Tickets are $5.00 for students, and $10.00 for adults.