Team 203 Fire, Special Olympics athletes compete in Pack the Gym
District 203's Special Olympics basketball team, Team 203 Fire, held their annual Pack the Gym night at Naperville Central's Field House on Jan. 29. Members of Team Fire, their peer leaders and some Naperville Central basketball team members faced off against each other to foster inclusion and fundraise for the Special Olympics.
Team Fire is a basketball team of players with disabilities from District 203's high schools and Connections program. The team is split into three sections based on skill level: Team Ghiotto, Team Moriarty and Team Crawford.
While in the past, Pack the Gym night was played against other teams, the coaches decided to make it more similar to an intraleague scrimmage this year.
"We wanted to focus on giving our athletes a chance to mingle and face off against their peers," said Brandon Moriarty, head coach of Team Fire. "We want to create an environment were both populations can work together to create a fun night,"
That inclusion is something that peer leaders on the team say they enjoy.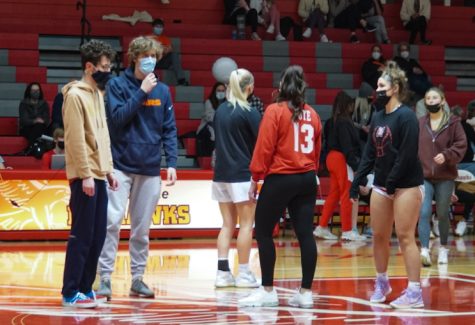 "It's fun to help out peers who don't have the same advantages as my other friends," said senior Madison Dote, a basketball peer helper, "I get to meet a diverse group of people."
Pack the Gym night wouldn't be Pack the Gym night without a big turnout. The gym wasn't at full capacity, but almost every seat on the home side of the gym was filled with family and friends, many of whom brought big posters and signs.
"I thought the turnout was great, especially after not holding it for the past two years and the uncertainty that came with," said Moriarty.
In addition to the fans, Naperville Central's Rowdies and cheerleaders from Naperville North and Central attended to cheer on Team Fire.
"It was a pretty big moment for all of us," said Ana Pohovey, a player on Team Crawford, "Having all of my friends and the Rowdies there was so great."
Reflecting back on the season, Ariana Siannas, a player on Team Ghiotto, said that practices were her favorite part of the season after last year's Zoom practices.
At the end of the night, Team Ghiotto was presented with a trophy for qualifying to compete in the state event.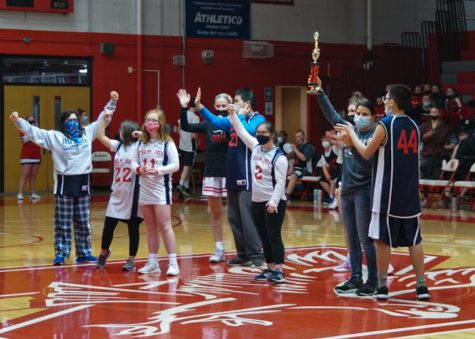 Bridget Shannon, one of the players who will compete in state, said that she was both "happy and nervous," about the upcoming state competition, which will take place March 11-13 at Illinois State University.
For future Pack the Gym nights, Coach Moriarty looks forward to growing the event.
"I think it'll grow bigger and bigger as more people realize the event exists," Moriarty said. "We're always looking for ways to grow the event and have a bigger impact on our athletes and community."
Leave a Comment
About the Contributors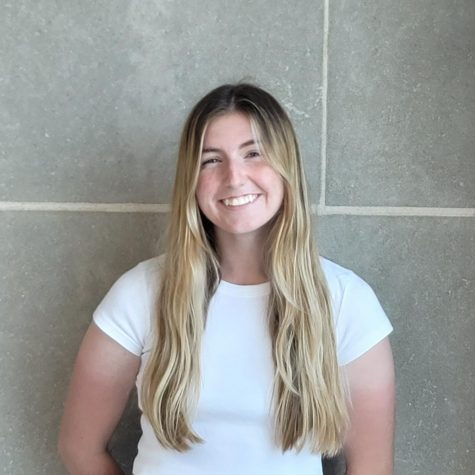 Katie Dalton, Head Multimedia Editor
Senior Katie Dalton joined Central Times as a sophomore at Naperville Central and plans to remain involved throughout the rest of high school. Katie plays on the girls soccer team as well as club soccer. She plans to study broadcast journalism in college and hopes to play soccer at the collegiate level. Katie has a passion for sports and hopes to become a sports reporter for ESPN or the NFL Network.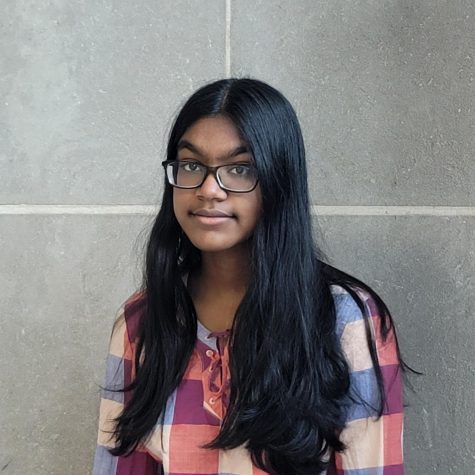 Sarayu Suresh, Staff Writer
Sarayu
Suresh is a junior at Naperville Central. She's a member of Student Advisory Council, Tech Crew, and Robotics. In her free time she likes to paint, and take photos.
Sarayu
isn't sure exactly what she wants to go into in the future, but it will probably include engineering of some kind.