Review: After a six year hiatus, Adele's "30" is her best yet
No one can write an emotional piano ballad quite like Adele. Hits like "Someone Like You," "When We Were Young" and "Chasing Pavements" remain staples of pop music. She seems to know exactly what the audience likes to hear from her.
However, it is exactly the uniqueness of "30" that sets it apart from her other records. She dives into new sounds and styles while still maintaining the powerful voice we know and love.
It is no doubt that "30" is her most emotional work yet, being written mostly during the period of her divorce from Simon Konecki, with whom she split with in 2019. The album sets on a journey through her emotions during this time.
The album also is her attempting to explain the divorce to her son.
"I wanted to explain to him through this record, when he's in his twenties or thirties, who I am and why I voluntarily chose to dismantle his entire life in the pursuit of my own happiness," Adele told Vogue.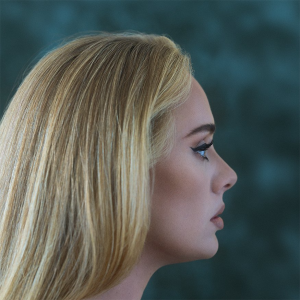 The third track, "My Little Love," includes voice notes from the singer talking to her son.
"I love your dad 'cause he gave you to me," said Adele in the song."You're half me and you're half Daddy."
Even with the many slow, emotional tracks such as "Easy On Me," "To Be Loved," and "My Little Love," the singer-songwriter still manages to include some upbeat breaks to the emotional rollercoaster of the record.
My personal favorite track, "Oh My God," incorporates more R&B elements into the cautiously optimistic track about being independent and trying to have fun coming out of the divorce.
The track serves as a continuation of the Amy Winehouse-esque track "Cry Your Heart Out," a deceptively up-tempo song about being at her lowest, while "Oh My God" describes climbing out of these feelings.
These new musical styles being incorporated into Adele's record, along with new vocal sounds compared to her last few albums shows Adele is still willing to push the boundaries of the music we are used to from her.
Every song stands out from each other, offering unique perspectives into her life and feelings during a low point in her life. Still, sonically, the work feels cohesive and refreshing.
Adele closes the record with "Love Is A Game," a hopeful song about being open to finding love again, taking the album full circle to where the singer is now.
Overall, the critically-acclaimed fourth studio album feels fresh and unique, while still managing to tug at our heartstrings the way we are used to from Adele. A 10/10 record that reminds us how talented and versatile she is, it is easily her best work to date.