District 203 offers free summer school course to all students
William Tong, Online Managing Editor & Editorial Editor
May 10, 2021
All students at Naperville District 203 will have access to a free summer school course for summer 2021 or 2022, the district announced April 20.
The district's Director of Summer Learning, Kevin Wojtkiewicz, said that as of April 28, about 500 families district wide registered for free courses, and at the high school level, 210 students have taken advantage of the offer.
"This is an opportunity for us to use some of the surplus money that we have to give our students a leg up or bridge any gaps that might have occurred over the last year," Executive Director of Communications Sinikka Mondini said.
Each student is allotted a maximum of $180 for K-8 summer courses and $210 for high school courses. Students cannot apply the money to drivers' education or any of the district's "after school programs," like science camps or band camps.
Registration for summer school opened on March 3. According to Tom Gebbie, Assistant Director of High School Summer Learning, who also teaches math at Naperville Central, 685 high school students enrolled in summer school in 2019, 943 in 2020 and as of April 28, 2021, 687 students have enrolled.
"During the summer [of 2020], we saw a lot of families interested in continuing their learning," Gebbie said. "This year… it's more of a gradual process, [and] our registration process has been delayed substantially in comparison to previous years."
It's possible that as restrictions ease over the summer and more families pursue other summer plans, enrollment will decrease compared to last year.
"Last year, online summer learning was pretty much the only thing people could do with everything being closed," Wojtkiewicz said. "Now, with some things opening up, there may be some fluctuation in registration, especially at the high school level."
For other students, the uncertainty this summer brings paired with the district's free summer course offer strong incentives to take courses over the summer.
"I knew I wanted to take consumer economics during summer school," sophomore Darby Elo said. "This year, because we're in a pandemic, it seemed like the perfect time to do it because we don't know yet what things are going to be open."
Learning during the 2021 summer term will use the same virtual and in-person blend as the 2020-2021 school year has. Teachers can receive additional training to further adapt to this style of instruction.
"[Educators] were able to take an online teaching class before [2020] summer school started to bolster their skills," Gebbie said. "This summer, we have offered that class… again to better engage those online students."
Summer classes that traditionally ran completely online will continue to do so.
"U.S. History, American Government and Consumer Economics have always been offered completely virtually," Gebbie said.
Gebbie also pointed to some non-core classes that students can look to take as summer courses.
"We have an AP studio art class we're trying to run," he said. "We have [an Illinois] Global Scholars one that's new this year. Last year and this year we're going to [run an] SAT prep class. It's a no credit class. It's becoming pretty popular."
Students can take a maximum of 2.0 credits worth of classes over the summer. Registration is due on June 10 at 4 p.m. for first semester classes, and July 1 for all second semester classes. The deadline to request transportation for summer school is June 1. First semester summer classes start June 21.
For more information about summer learning, visit https://www.naperville203.org/summerschool
About the Contributors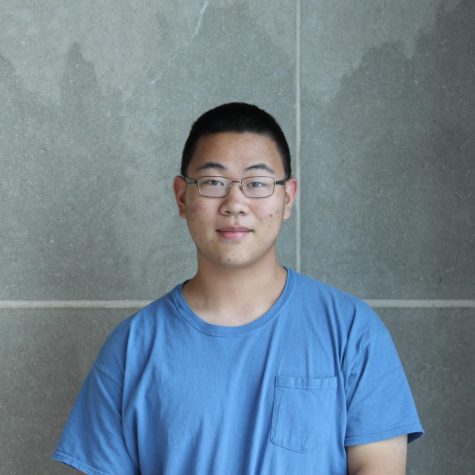 William Tong, Editor-in-Chief & Editorial Editor
William Tong is a junior at Naperville Central. Outside of writing for the Central Times, he is a captain of the Naperville Central Debate Team, member of the Naperville Central Math Team, and violinist in the Chicago Youth Symphony Orchestras. In his free time, William likes to cook, play Starcraft II, and read sappy, dramatic novels. William has no idea what he wants to go into in the future, but hopefully it doesn't involve writing about himself in the third person.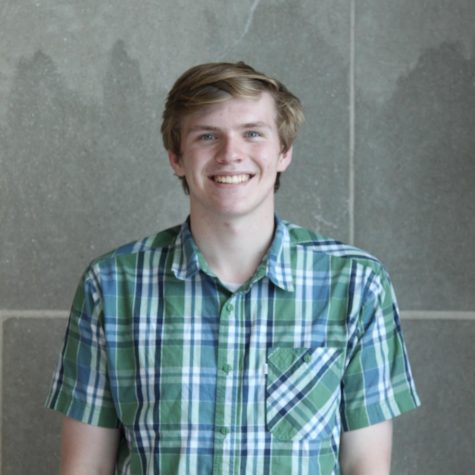 Cameron Rozek, Editor-in-Chief & Head News Editor
Cameron is a senior at Central and ready for his fourth year with Central Times as one of this year's Editors-in-Chief. Outside of CT, Cameron captains the Model UN team, outside of school Cameron works on his car and enjoys geocaching, building computers and competitive Rubik's cube solving. He hopes to eventually pursue a career in engineering, but never to give up journalism. Cameron wants you to know that if you are currently stalking the Central Times staff, you are invited to join us at any time.