Review: 2020's five best albums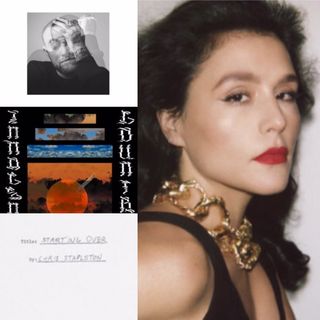 It's been a rocky year, and somehow society has managed to collapse ever further since I wrote the last edition of this a year ago. Amidst all the chaos, it feels like a lot of fantastic music was left unheard. Luckily, I'm here to unearth 2020's best albums. Make sure to check out the companion piece to this one on my top five singles as well.
Honorable Mention: "This Place Sucks Ass" by PUP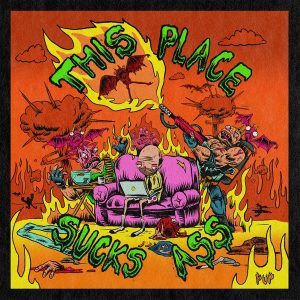 In 2019, I gave the pop-punk band's album "Morbid Stuff" spot three on my list. Recently, they followed it up with easily the best rock project of this year. They manage to pack more top-tier tracks into 17 minutes than most artists will produce in their entire careers. From the extremely catchy self-destruction of "Rot" to the aggressively passive "A.M. 180," PUP captures that rage and discomfort that's been bubbling in all of us since March. Unfortunately, I can't in good faith give this project a real spot on the list, as it's technically an EP. Beyond that, the track "Floodgates" is underwhelming. Generally, I give every album a "two dud rule"  — every album's first two awful tracks can't be held against it… But when you've got only six to work with, that one miss is a much bigger deal. Regardless, their shockingly-intricate compositional style is as much of a blast to listen to as ever.
Favorite Songs: "Rot," "A.M. 180," "Nothing Ever Changes"
Least Favorite Song: "Floodgates"
#5.  "Starting Over" by Chris Stapleton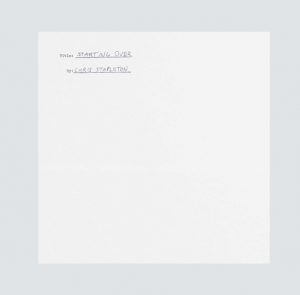 Chris Stapleton is, in many ways, the face of modern-day country, southern rock and blues… even literally (have you seen the man?). "Starting Over" definitely continues this dominance. On it, Stapleton flexes both his songwriting and vocal chops across a smorgasbord of genres. The title track is peppy, simple and refined, the perfect palette cleanser to open the album. The biting and emotionally potent "Cold" sees him go in a more orchestral direction, where strings underlay his powerful vocal performance. "Arkansas" is a phenomenal ode to the second-worst state in the union, bursting at the seams with energy. The only thing holding this album back from actually making higher on the list is its overall lack of heavy-hitter tracks. While it impressively doesn't have a single skip-worthy track, that consistency largely comes at the cost of real knockouts outside of the aforementioned songs.
Favorite Songs: "Starting Over," "Cold," "Arkansas," "Hillbilly Blood," "Watch You Burn"
Least Favorite Songs: N/A
#4. "Circles" by Mac Miller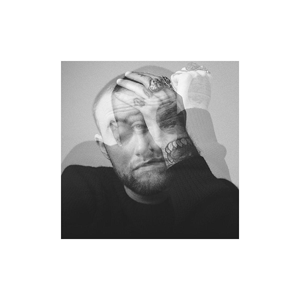 I've never been a big Mac Miller fan, though I certainly empathize with the millions who grieved after his tragically-young passing. Despite that, this posthumous release has earned Miller my respect. It's tough to categorize "Circles," as it takes inspiration from a number of genres, from hip hop to synth pop to R&B. Whatever it is, it's catchy, delightful, and occasionally deeply solemn. The reflective lead single "Good News" inspires legitimate sorrow, especially in the context of his death. Music critic Anthony Fantano famously cried on camera after hearing it. The album isn't a bummer, though: some of its best tracks are on the lighter side, like "Blue World" and "Complicated." If you can get into his mumbly, fragile vocal performance, Mac Miller offers more to chew on than maybe ever before.
Favorite Tracks: "Circles," "Complicated," "Blue World," "Good news"
Least Favorite Tracks: "That's On Me," "Once A Day"
#3. "3.15.20" by Childish Gambino The long-awaited followup to Gambino's 2016 classic "Awaken, my Love!," "3.15.20" is much more of a concept album, and a wacky one at that. At first, I really didn't see much in it, but it's grown on me a ton with time. It's even harder to classify exactly what this is than "Circles." It ranges from the racing, manic and largely-unintelligible banger "32.22" to the… much funnier but overall worse farmhouse groove "35.31." When the album stumbles, it absolutely faceplants. The intro track, for example, is supposed to be atmospheric and spacey but is largely just really annoying. The track "12.38" is even harder to listen to. It just… does nothing and goes nowhere for six and a half minutes, giving little to grapple onto. Whatever it is, it's definitely an experience, with a number of breathtaking tracks throughout.
Favorite Tracks: "Algorhythm," "Time," "19.10," "24.19," "32.22," "39.28," "42.26"
Least Favorite Tracks: "0.00," "12.38"
#2. "Innocent Country 2" by Quelle Chris and Chris Keys
Detroit rapper Quelle Chris and producer Chris Keys have teamed up on "Innocent Country 2" to create one of the best alternative hip hop records to drop in a long time. Its largely piano-based beats are dreamy and infectious. The album flows like few others: there's some intangible degree of tranquility throughout it, even on the more energetic tracks like "Sudden Death" and "Living Happy." Funny enough, I only remember maybe 3% of the bars on the project. Quelle Chris' softly-delivered lyrics are more like another instrument to add to the vibe than the star of the show, and the album's better for it. "Innocent Country 2" may not be as in-your-face as much of today's rap, but its quality and elegance is undeniable. Oh and it casually has one of the catchiest dance tracks of the year in "Sudden Death."
Favorite Tracks: "Outro/Honest," "Living Happy," "Bottle Black Power Buy the Business,"  "Sudden Death," "Graphic Bleed Outs"
Least Favorite Track: "Grease from the Elbows"
#1. "What's Your Pleasure?" by Jessie Ware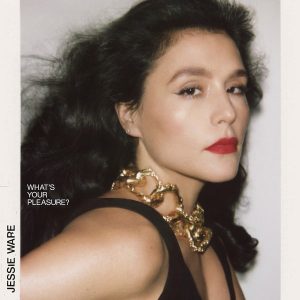 This was my no-brainer album of the year, and I could tell from the first minute of the first track. I'm a sucker for good disco, and "What's Your Pleasure?" is some of the hottest disco to drop since Andy Gibb. The album is just track after track of tightly-written bangers. The tracks that bookend it are especially incredible, good enough to far-outweigh the mediocre self-titled track and "Adore You." Frankly, there isn't too much to say: the album just slaps. Chunky basslines, beautiful harmonies and catchy songwriting galore, "What's Your Pleasure?" is an instant classic. 
Favorite Tracks: "Spotlight," "Ooh La La," "Remember Where You Are"
Least Favorite Tracks: "What's Your Pleasure?," "Adore You"