Opinion: Mayor Chirico: Own up, apologize, then pass a mask mandate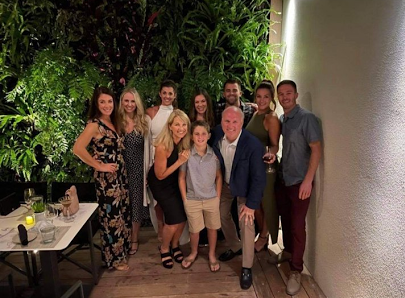 Naperville, I'm saddened and dismayed that we didn't pass a mask mandate. In the midst of a pandemic, our city had a choice: to take responsibility or to stay complacent. Unfortunately, even after Mayor Steve Chirico decided to attend a wedding maskless, our elected city council officials chose the latter.
The CDC recommends wearing a mask when around other people. Masks are undeniably an effective way to reduce infections. Heeding the evidence, Gov. JB Pritzker implemented a statewide mask order (Illinois EXECUTIVE ORDER 2020-32), which has been in place since May 1.
Although a local ordinance would be almost identical to the state's mask mandate, Chirico himself explained to me the variety of benefits of a local mask ordinance in an interview on Nov. 16.
"First of all, local government is more trusted than state or federal government, so people tend to be more compliant," Chirico said. "Secondly, it gives [Naperville] more authority, and we would be able to actively participate to make sure people are doing their part by wearing a mask."
Chirico also addressed some concerns others may have had on the potential mask mandate.
"Naperville residents are doing a really good job of wearing masks," Chirico said. "I don't think we necessarily have a problem, but adopting such an ordinance would provide leadership to other communities, more rural areas where they definitely have a problem. [Those areas] may look to Naperville as a model city to follow."
When I left this interview with the mayor, I was looking forward to seeing how he would continue to lead our community through the pandemic. I was puzzled, however, when just days later, he chose to fly to Florida for a maskless wedding. Pictures of him maskless while in close contact with others quickly surfaced online, and our city's leader made national news.
When Chirico finally responded to accusations of hypocrisy, he defended his choice to attend the wedding.
"To attend our daughter's wedding, we COVID tested one day prior to traveling," Chirico said in a virtual city council meeting. "In our travels, we followed all the guidelines of the airlines and the federal government. Once we arrived in Florida, we followed all the state guidelines. We quarantined upon our return and then my wife and I retested twice, negative."
But Chirico was neither socially distant, nor was he wearing a mask. He did not comply with the recommendations set by health authorities. Instead of apologizing for potentially putting others in danger and setting a poor example for the citizens of Naperville, he tried to turn the focus to the few guidelines he did follow.
In a pandemic where people's lives are on the line, it's time to worry about policy, not politics. Especially when you're the mayor of a city, choosing to travel and party maskless sends the wrong message, that masks aren't important.
Perhaps even more consequentially, Chirico also returned from Florida with a different opinion about the value of a local mask mandate. Deciding that he now no longer supported the idea, the measure failed in a vote of 5-4, one vote away from passing.
What can I say? I felt disappointed. Disappointed that my mayor chose to be maskless and in close contact with others. Disappointed that instead of acting as a model city, Naperville shied away from responsibility.
Even the governor weighed in during one of his daily briefings, though he did not mention Chirico by name.
"I even saw a story about a mayor here in Illinois who flew to Florida for a wedding, didn't wear a mask, and the wedding had more than 50 people," Pritzker said in a coronavirus briefing. "That's the kind of thing, that's precisely what we ask people not to do."
Mr. Mayor, we all make mistakes. A leader's responsibility is to acknowledge it, apologize for it and make it right. Every day, our community members, our neighbors, friends and family members, are dying from COVID-19; now is the time to send the correct message to our community: masks save lives. Own up. Apologize. Pass a mask mandate.