'Mamma Mia!' will take stage as this year's school musical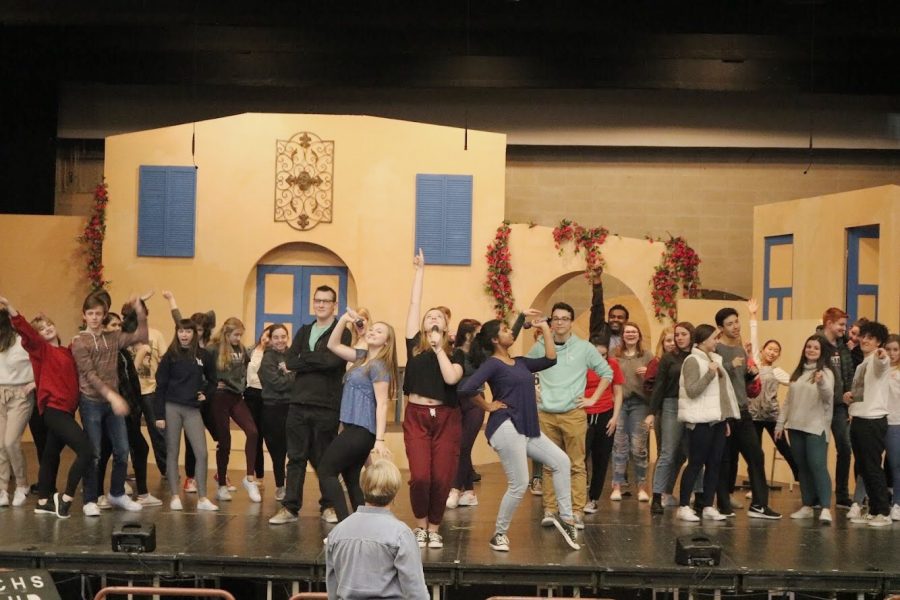 Naperville Central's musical, "Mamma Mia!" is taking the stage the weekend of Feb. 28.
Susan Johnson, a Communication Arts teacher, worked to direct the musical with Kelly Mielcarz, the music director. Auditions were held in November and around six weeks of rehearsals have taken place since then.
The 2008 film, "Mamma Mia!" is a recreation of the classic musical, which follows the story of Sophie Sheridan and her single mother, Donna.
Together, the pair live independently on a Greek island paradise where they run a hotel.
When Sophie is about to get married to her sweetheart, she secretly invites three of Donna's past lovers to the wedding, hoping to find out who her father is.
All the while, the musical is full of catchy covers of ABBA hit songs, dance numbers and comedy.
ABBA's timeless songs help to make the show what it is. Some of Johnson's favorite are "Take a Chance on Me" and the classic title song, "Mamma Mia!." However, she enjoys all of the songs and struggles to choose just one favorite.
"I grew up listening to ABBA, so I love this because I love all of these songs," Johnson said. "It's amazing how the writers wove these pop songs into the story."
The musical includes large ensemble numbers, such as a dance party scene, as well as talented solo vocals. Senior Chloe Hild plays the lead role as Sophie.
"My favorite thing is the community we have in the musical," Hild said. "I always feel so grateful that I get to work with the people I do. Mrs. Johnson and Mrs. Mielcarz especially, as they do an incredible job of keeping us afloat. We're all so insanely lucky that we get such amazing women to lead us."
In addition to Johnson and Mielcarz, many others have been involved in making the musical possible. Jeanne O'Connell, who is not part of Naperville Central staff and is instead part of the Naperville community, helped choreograph the dance pieces. Nick France is the tech director and built the entire "Mamma Mia!" set.
A costumer was also hired from outside to come in and help create the costumes.
Katie Long Piper, the activities and special events coordinator, helps sell tickets during the show week. There are an abundance of people from both inside and outside the school who assist with the show.
"It's been so much fun and it's a great group of kids, so it's been like fun instead of work," Johnson said about her cast. "Now that we're coming up, the work starts."
To see a feel-good show full of laughter and ABBA's greatest hits, including "Dancing Queen," "S.O.S.," "Super Trouper" and more, those interested can purchase tickets online now or at the auditorium door.
Show times are Friday, Feb. 28 at 7:30 p.m., Saturday, Feb. 29 at 2:30 p.m. and 7:30 p.m. and Sunday, March 1 at 2:30 p.m. in the auditorium.
About the Contributors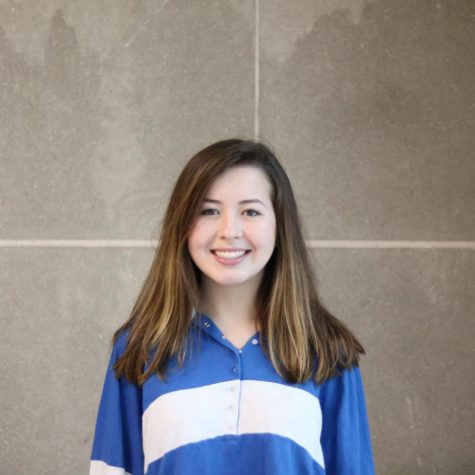 Kylie Brown, Entertainment Editor
Kylie Brown is a senior at Naperville Central and is the Section Editor of Entertainment. This is her first year on Central Times, but she wishes she had joined sooner! Outside of Central Times, Kylie is part of the Varsity Poms team and the Orchesis Dance team. You can also find her working at Everdine's Grilled Cheese in downtown Naperville. She is so excited to be apart of Central Times and hopefully someday pursue journalism as a career.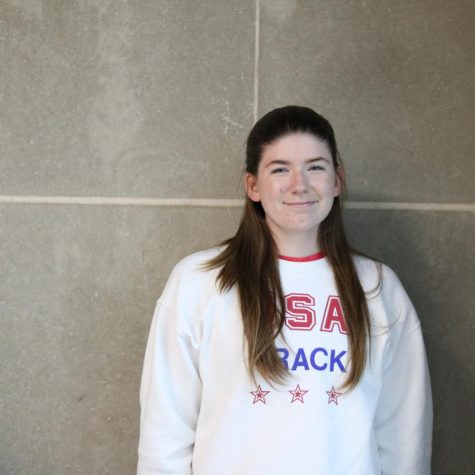 Maggie Dalton, Head Photo and Art, Community Editor & Columnist
Maggie Dalton is a senior at Naperville Central High School and Head of Photo and Art. This will be her second year on staff. She loves the friendships and community in the Central Times. Maggie runs cross country and track as well as participating in Student Advisory Council. Outside of school Maggie leads church retreats, hammocks, and plays ukulele. In the future, she hopes to become a high school Social Studies teacher.