Athletic Hall of Fame inducts six new members for 2020
Naperville Central inducted its eighth Athletic Hall of Fame class on Friday, Feb. 14. The six selections for 2020 were Tom Best, Gabrielle Blankenfeld, Curtis Malm, Giovanni Rizzo, Randy Kersten and Coach Dottie Rizzuto.
The Athletic Hall of Fame was established to honor outstanding athletic achievement and to carry on the history of Naperville Central's, formerly Naperville Community High School, athletic programs.
"I wasn't expecting to get the call," Rizzuto said. "I was here for a long time, but I've been gone for a long time. So, it's nice to be remembered."
When asked to describe what it means to be inducted Best replied in a word: "humbling."
Basketball star Blankenfeld felt similar.
"It's awesome to know just how many amazing athletes have gone through Central," Blankenfeld said. "It's very exciting and rewarding [to be part of the Hall of Fame]."
Blankenfeld and the five other inductees join notable inductees like WNBA legend Candace Parker and NFL Super Bowl champions Sean Payton and Owen Daniels.
The members of the Athletic Hall of Fame are the definition of athletic excellence at Naperville Central High School. They are state-qualifiers, all-conference selections and 1,000 point scorers. Their accolades are remembered, but the memories that they hold capture the essence of NCHS athletics.
"When I scored my 1,00th point, they stopped the game, and there weren't that many people that would come to the girls' games, but we had an extra big crowd that night and they gave me a game ball with a '1,000' painted on it," Blankenfield said. "That was special to me."
Rizzuto, Central's first girls gymnastics coach, said that the defining moment in her career was placing second at the state gymnastics tournament during the 1985-86 season as a team. This event marked Naperville Community's first-ever state trophy won by a female sport, following the creation of girls sports mandated by Title IX.
The Hall of Famers' athletic prowess lives on through the plaques and trophies lining the halls. Their leadership lives on in through the programs they forged and in the hearts of the athletes who have competed at NCHS.
The full list of Athletic Hall of Famers can be viewed in the main gym. To nominate a member, one can contact the NCHS Athletic Boosters Club.
About the Writer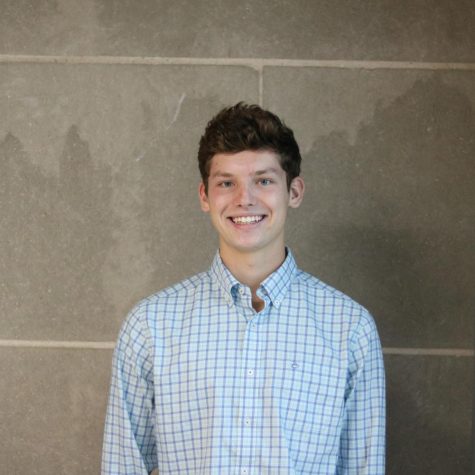 Richie Holmberg, Jr., Sports Editor
Richie Holmberg is a Senior at Naperville Central High School. He serves as the Sports Editor and an Opinions Columnist of the Central Times. He has played 4 sports at Naperville Central, including Football, Baseball, and currently, Bowling and Track and Field. He is a member of the Scholastic Bowl team, National Honors Society, and French Honors Society. Outside of school, Richie enjoys to cook and learn about food.