Two individuals go on south Naperville vandalism spree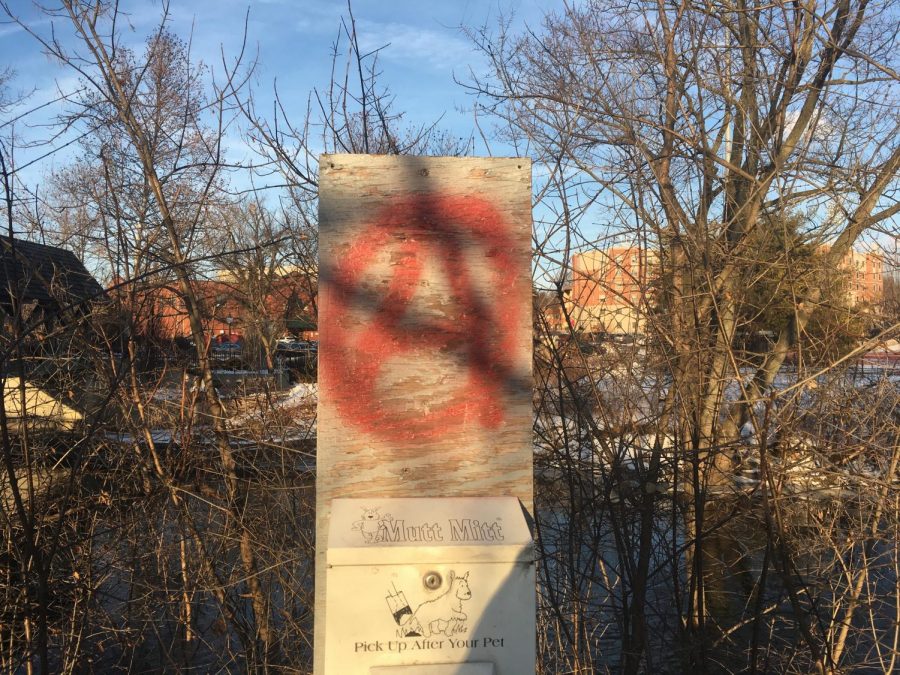 During the night between Dec. 27 and 28, police believe two individuals went on a vandalism spree in southeast Naperville. The culprits, who remain unknown, slashed tires and threw bulbs at cars of Naperville residents on their private property, as well as defaced homes. Multiple cars, mailboxes, and homes were spray-painted with a red "A", a popular symbol of anarchists. In total, 21 counts of vandalism were reported.
In many of the targeted neighborhoods, multiple cars that were parked in driveways or on streets were vandalized. Junior Anthony Pendalino told the Central Times that four of his neighbor's cars were vandalized, as well as the car he occasionally shares with his older sister, Bella.
"I woke up at 10 and I looked at my texts and Bella sent a video of [the car] in our family group chat," Penalino said. "There were the anarchy 'A's on four windows, the ones on the side and the back window, and then the front two tires were slashed."
Pendalino and his family remained confused by the anarchy "A" symbol spray-painted on their windows long after the car was fixed.
"I didn't really know what it was," Pendalino said. "At first I thought that I did something because it was an 'A' and I was like 'Oh God.' I didn't really know too much about it before that and then we looked it up. "
The vandalism on private property occurred south of 75th Street and east of Naper-Plainfield Road. Two locations in Downtown Naperville were also targeted: a sign near the Riverwalk had a red "A" spray-painted on it and a Burger King at 506 S. Washington Street had several red "A"s and messages and profanity aimed at police defacing its parking lot and drive-through window.
Few developments have occurred since then and no arrests have been made following the vandalism spree. If the suspects were caught they would face a majority of misdemeanor charges for defacing private property. Police have released photos and descriptions of the suspects and their car, which had blue interior lights. On Jan 21, Naperville Crime Stoppers announced a reward of up to $1000 for information leading to the arrest of the vandals.
About the Contributors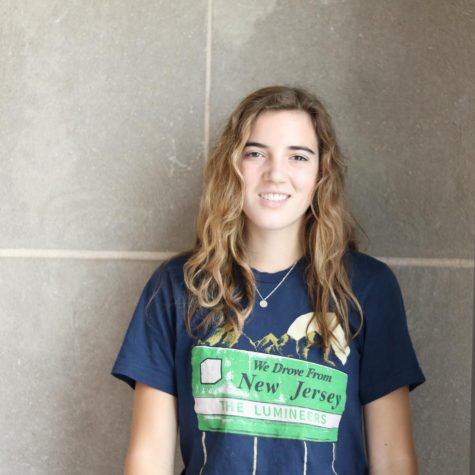 Mary Jane Deer, Head News Editor
Mary Jane Deer is a senior and a first year member of the Central Times editorial board. She is a News Section Editor and is so excited about being a part of Central Times! Mary Jane is also a member of NCHS' cross country team, Theater Central, National Honors Society, and Spanish Honors Society. She loves writing, baking, spending time with friends and family, and bingeing Disney movies.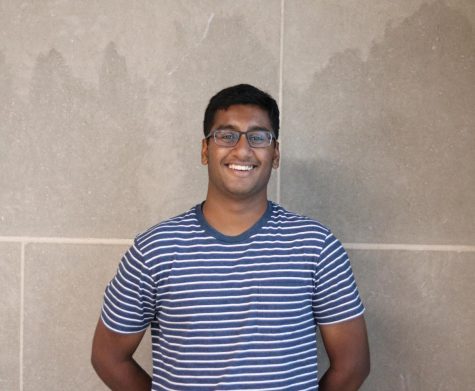 Prem Chandrasekar, Managing Editor
Prem Chandrasekar is a senior at Naperville Central. This is his second year of staff as a Staff Writer, and his first year as a Managing Editor. Prem plays on the tennis team, is involved in JSA and Merry Tutor. In his spare time, you can see Prem binge watching Arrested Development or coaching tennis for kids with Down Syndrome. In the future, he hopes to attend the US Air Force Academy.