Dressember foundation raises awareness for human trafficking

According to The United Nations and International Labor Organization, there are an estimated 40.3 million people currently enslaved worldwide.
Including anything from repeated coercion for sexual acts to employment fraud, human trafficking is a very wide definition for any forced action, but it still very closely resembles the slavery of the past. Hundreds are tricked or forced into traveling from their homes every year, either by strangers with a promised career opportunity, or trusted associates with initially unthreatening offers.
According to the United National Office on Drugs and Crime, people are reported to be trafficked from 127 countries, which means almost every continent, every economy and all people are affected in some way.
Illinois, including it's suburbs and rural areas, has been greatly impacted by human slavery. Recent cases made known by the media, including that of Benjamin Biancofiori, a sex trafficker who targeted young women in the Naperville area, have shown our proximity to slavery. Despite recent action being taken against traffickers such as Biancofiori, there is always more going on unseen in our home state.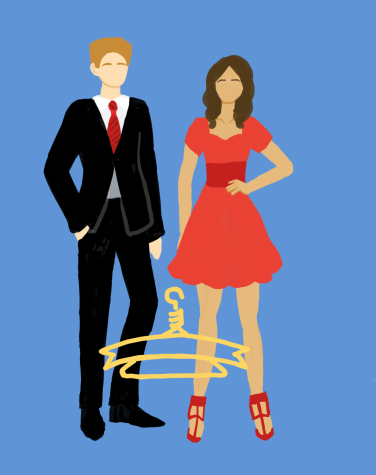 "Between the years of 2007-2017 almost 3,000 people have been trafficked in the State of Illinois," the Illinois Human Trafficking Task Force Reported in July 2018.
There is no population that is excluded from modern slavery, and it surrounds every city in the world, but action taken by the public is astonishingly uncommon.
"The reality is that many of us feel powerless to create and enact change in our everyday lives," The Dressember Foundation, a anti-slavery organization states on its webpage. "When confronted with an issue as heinous as modern slavery, the average citizen does not see how their skills and talents can contribute."
Founded by Blythe Hill, The Dressember Foundation hopes to put an end to the lack of conversation about human trafficking. Having raised more than 7.5 million dollars in the last 6 years, the advocates working with The Dressember Foundation also raises money for men, women and children rescued from sex-trafficking, and offers a second chance for those left scarred from their time enslaved.
"We must replace paralyzation with mobilization if we want to see an end to human trafficking in our lifetime," Hill said.
Anyone interested in contributing towards the end of modern slavery can join the international Dressember movement this coming December by wearing formal clothing through the duration of the month. Simply wearing a dress or a tie attracts questions, and dressing up repeatedly gathers an enormous amount of attention towards your cause.
For more information, visit dressember.org or reach out to Danielle Pritchard.