Theatre Central will produce next year's musical, 'Mamma Mia!'
Next year, Theatre Central will no longer be exclusively producing plays. The musical will now be affiliated with TC, with club sponsor Susan Johnson taking the place of Mike Doman as director.
"In most schools, the musical is a part of the theatre department," Johnson said. "All we're doing is including it in the season of shows that we do [in Theatre Central]. It's really not a big change other than that now we'll put it all under the umbrella of Theatre Central."
Junior Chloe Hild, who played the lead in this year's production of "Chicago," is looking forward to Johnson directing the musical next year.
"Having known Mrs. Johnson for a really long time, I love the way she works," Hild said. "I'm excited to see what she will bring to the musical because I feel like it'll be something so different since we've been used to Mr. Doman for so long. It's really sad that he's leaving but it'll be really cool to bring in someone that has different experience."
Doman will no longer be directing the musical next year due to limited time in his schedule, though he is planning on staying involved with the production.
"Since I've got young kids at home, it was awesome that [Johnson] was wanting to take on the responsibility as my time was getting more and more limited," Doman said. "I'll be doing more producer type things [like] continuing to work on advertisements and posters and programs, all the stuff that you have to get done that's hard to get done when you need to be at rehearsal every day."
The musical next year will be "Mamma Mia!" which first premiered in 1999. Told through the top hits of popular 1970s music group ABBA, the musical covers the story of a bride-to-be searching for her real father.
In the calendar, the production will be moved to February next year instead of its usual spot in April. The musical was announced a year early to build excitement, as well as give actors more time to prepare their auditions since it will be earlier than years prior.
"I just love that everyone is working together to make all the theatre opportunities the best they can be, and it's such a supportive group," Johnson said. "I'm just really excited about moving forward."
About the Contributor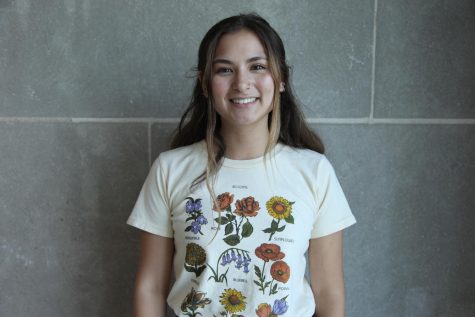 Chloe Chan, Opinions Editor
Chloe Chan is a senior and is the Opinions Editor as well as a staff artist. This is her first year as a staff member for the Central Times. She wishes that she had joined Central Times earlier in her high school career but is very excited to be in it this year! Outside of Central Times, she is involved in Theatre Central and enjoys working on crews and helping backstage. Chloe is also very passionate about songwriting and music.