Central Times' Athletes of the Year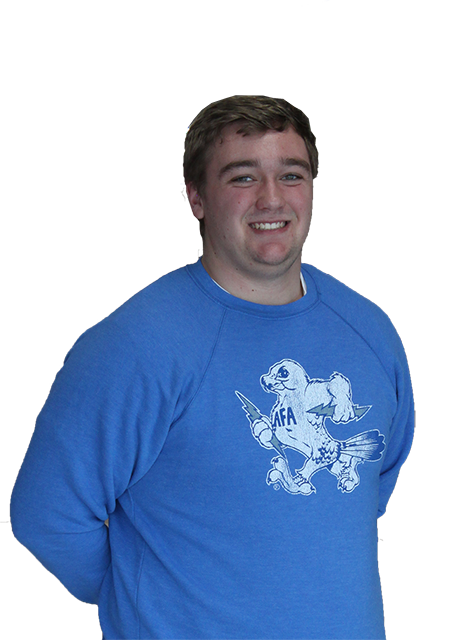 Luke Hallstrom, a three-year varsity senior football player, has served his team well and landed himself a spot on the Air Force Academy football team. Central Times has voted him Male Athlete of the Year. When he found out, Hallstrom's initial response was shock.
"Well, initially I was very surprised," Hallstrom said. "I think I'm a good athlete, but being voted the best in the school – I'm just dumbfounded. I don't really know what to say."
Hallstrom started playing football in first grade for St. Raphael's youth league. He continued to play throughout junior high and into high school. He played on the freshman team and then moved up to varsity on the offensive line.
Hallstrom also played baseball and basketball his freshman year. He threw shotput in track sophomore and junior year, but focused on football during his high school career.
"Luke is a great kid," head football coach Mike Stine said. "He's one of the best offensive linemen who's played in our program. He is, right now, the strongest kid ever in our football program with the amount of weight he's lifted. But all of his football accolades don't match who he is as a person and his character. That's shown by him going to the Air Force Academy. It's a testament to the character he truly does have."
Hallstrom recounts special memories of being on the team.
"The 2017 football season and that group of guys," Hallstrom said. "It was the closest bond I've ever had with someone who's not my blood family. The bond we built, specifically in the offensive line, they're my second family. I could tell them anything, and they could tell me anything. The ability to treat each other like a family is the best way to describe it."
Senior Tom Marchio played next to Hallstrom this year, which strengthened their friendship.
"He's so goofy, and he's really understanding," Marchio said. "He's a natural leader. He's one of those guys you text at like 2 a.m. and he'll respond. He's there for you, and he's always got your back. I'm really glad I got to play beside him and I could not have gotten to be a starter without his help. I'm going to miss him really. I'll definitely be keeping updated with him and his football career."
While Hallstrom is an undecided major, he's thinking of becoming a pilot in the future. He looks forward to new experiences at the Air Force Academy.
"Academic-wise, I'm just excited to see the schooling there and see what they're able to do educational-wise for me," Hallstrom said. "I get to choose my major at the end of my sophomore year. Athletically, I'm excited to have another new family because I spend the next four years with these guys. It's offering another family. A home away from home. You're going to build great bonds. You'll have great stories and be able to talk about this at whatever class reunion you go to. You'll be able to talk about things you used to do together."
About the Contributor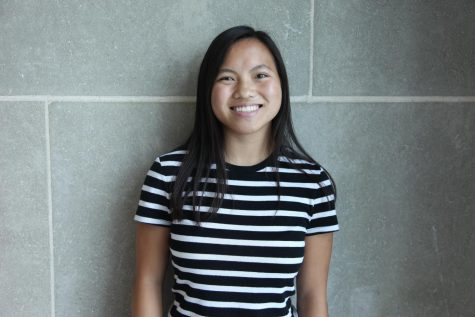 Alana Cervera, Online Managing Editor, Sports Columnist
Alana Cervera is a senior at Naperville Central and is a second-year staff member on Central times as the Online Managing Editor. She brings a positive attitude and writes stories from a new angle. Outside of Central Times she ballroom dances and dives for high school, constantly staying busy and active. She hopes to become a Nurse and start a career in the medical field after high school.