Freshman varsity lacrosse athlete injured after first game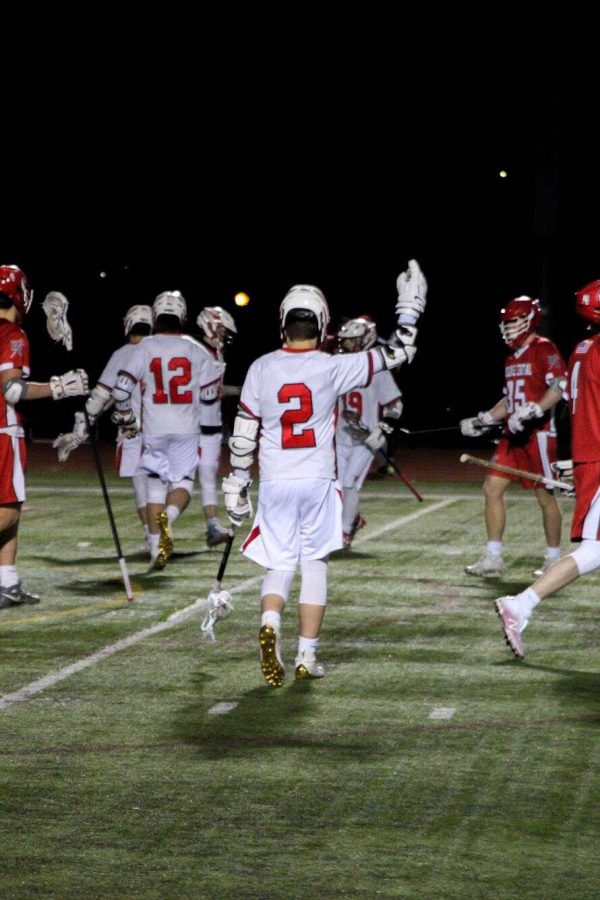 Freshman Evan Amato tore his ACL at the boys' first home lacrosse game this season on March 18. Amato was the starting attack- er and only freshman on the boys varsity lacrosse team.
Assistant lacrosse coach Mike Steger recognized Amato's talent during tryouts.
"During the tryout process he stood out from other competition," Steger said. "He did pretty well."
This season is one of several in the past years that has had three levels, frosh/soph, junior varsity and varsity. The past two years the boys lacrosse team has not had a frosh/ soph level.
"A majority of the team's never played la-
crosse before so having previous experience [from Amato] is great," Steger said.
"I was excited to play with him because I know he's very skilled for his age and was excited to have another really talented player in the program," senior captain Jake Stegman said.
Stegman suffered from the same injury his freshman year on the varsity team.
"I'll be there for him if he has any questions about his rehab, recovery or any of that stuff to get him in the best shape," Stegman said. "He was a good piece to have in attack, but now that he's gone we kind of have to move on, but we definitely miss him out on the field."
Amato still continues to set goals despite having his season end early.
"[In the future,] I'm hoping to step into being a leader [for the team,]" Amato said.