The "Queer Eye Effect" brings new meaning to spring cleaning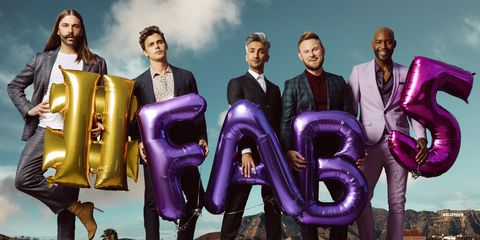 After the crazy ice storms and negative wind chills of Winter 2019, it seems like spring has finally made an appearance. With longer periods of sunshine and tiny buds on the trees, warmer days are on the horizon. Spring cleaning has always been one of my favorite rituals, and with the help of the third season of Netflix's "Queer Eye," I've been able to hit the refresh button on almost every aspect of my life.
Most people use springtime as an excuse to clean out a closet or tidy up a bathroom, but the cast of "Queer Eye" encourages an entire lifestyle revamp. Centered in Kansas City, Mo., Season Three follows the touching journeys of multiple men and women who, with the help of Bobby, Jonathan, Tan, Antoni and Karamo, completely make over the way they treat and think about themselves.
Fresh and emotional, Season Three features a broad range of clients, aptly named "heroes." Instead of a majority-male cast like in previous seasons, a restaurant-owning sister duo, a young down-on-her-luck queer woman and a female hunter all get to share their stories this time around.
"Queer Eye" completely reinvents the typical makeover show. Instead of trying to fix people, the show preaches the idea of accepting oneself completely and incorporating small changes to build confidence and self-esteem.
Stylist Tan France's, "French tuck" has taken social media by storm, and lifestyle coach Karamo Brown's legendary pep talks are even better this season. Interior designer Bobby Berk not only creates breathtaking spaces but emerges as a fan favorite with his helpful advice and inspiring anecdotes. Viewers are left in awe as once again five bubbly men transform lives in a single week.
Personally, the show keeps me on my toes. Watching someone step up their fashion and grooming game is incredibly inspiring, and I love learning about new recipes and interior decorating ideas. A haircut, new throw pillows and a fun pair of pants pave the way for the most important transformation: a fresh mindset.
The show encourages me to make an effort for myself, to put on those new earrings and overcome the obstacles standing in my way. After a winter filled with college applications and the stress of a new job, the new season of "Queer Eye" was a welcome excuse for me to put my feet up and embrace the changes spring has in store.
About the Writer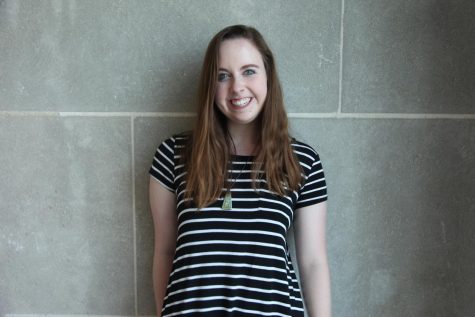 Claire Paschke, Entertainment Editor
Claire Paschke is a senior this year at Central and is pumped to be the Entertainment Editor! It's her second year on staff and she loves baking cookies and filling water bottles for her CT babes because hydration is important. Claire loves to watch movies and in her spare time you can find her baking bread at Great Harvest or destroying at bingo when she volunteers at St. Pat's. In the future, she wants to be an Environmental Engineer.