Naperville celebrates annual Holi festival with lively music, pops of color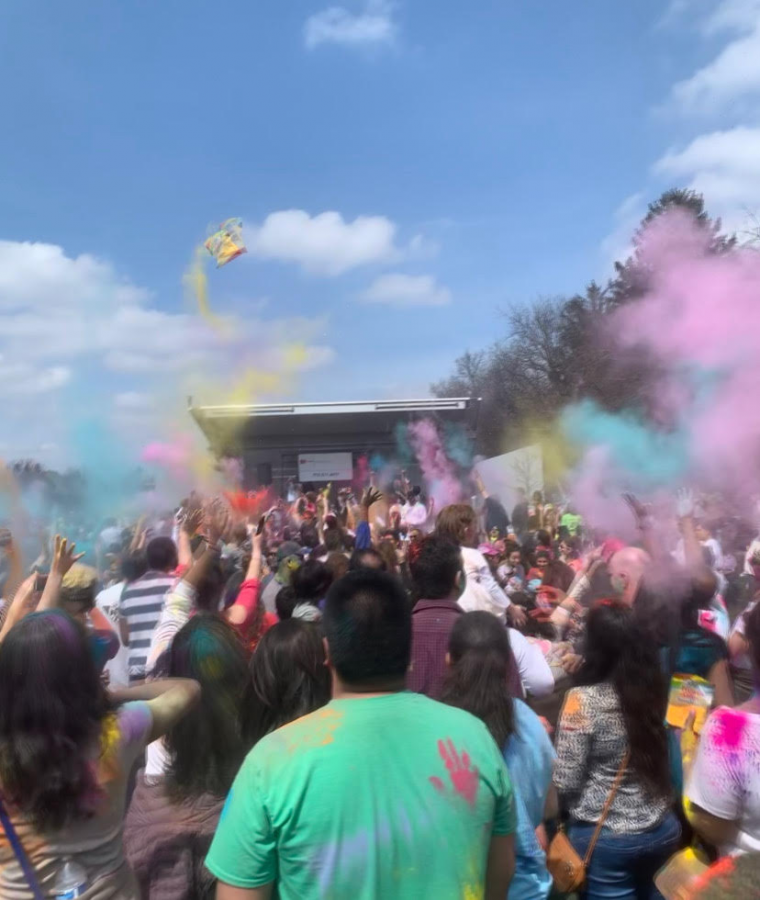 This is the 10th year that Naperville has welcomed spring with a colorful Holi celebration. On April 6, hundreds of people put on their scrap clothes and gathered in Centennial Park to celebrate the new season by throwing an assortment of colorful powders in the air and on strangers.
There was a band playing music varying from reggae to throwback pop that had everyone up on their feet and dancing.
At one point, the lead singer counted down from three, then signaled everyone to throw a handful of their colors in the wind at the same time.
"This event really is for everyone," Naperville resident Lina Capskaja said. "It's like a melting pot of every age, nationality and religion. We're all eager for the cold winter months to pass us so we can start our summer traditions again."
According to the Simply Vedic Cultural Society, which is a nonprofit organization that strives to educate the community through cross cultural engagement, "Holi welcomes the spring and celebrates the new energy of the season; it's the festival that breathes joyful atmosphere of social merriment. People bury their hatchets with a warm embrace and throw their worries to the wind."
This event was hosted by SVCS, who wishes the festival goers to promote friendship and offer the opportunity to forgive and forget. Though this is traditionally a Hindu festival, but the SVCS stresses that all religions are welcome.
"It's been four months since my divorce," Laura Jaramillo said. Jaramillo attracted attention by wearing a white wedding dress to the festival. She wanted to let the dress go, along with all of the memories.
This is the Holi mentality: let the anxiety from the winter go and embrace the positivity of the spring. Jaramillo was covered in a rainbow of colors shortly after entering.
"Happy Holi!" junior Emilia Tebar yelled as she threw a vibrant magenta powder on her friends. Tebar has been to several Holi festivals with her friends because she enjoys the positive energy and getting doused in beautiful colors.
About the Writer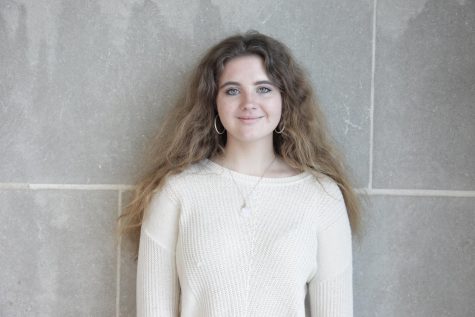 Gloria Rimkus, Staff Writer
Gloria Rimkus is a senior at Naperville Central and is a first-year staff writer for Central Times. Outside of Central Times, Gloria plays lacrosse for Central and competes in Deca. In the future, she will study business at DePaul University and hopefully pursue a career in the marketing or advertising field.