Central's annual Drum Show levels up with this year's video game theme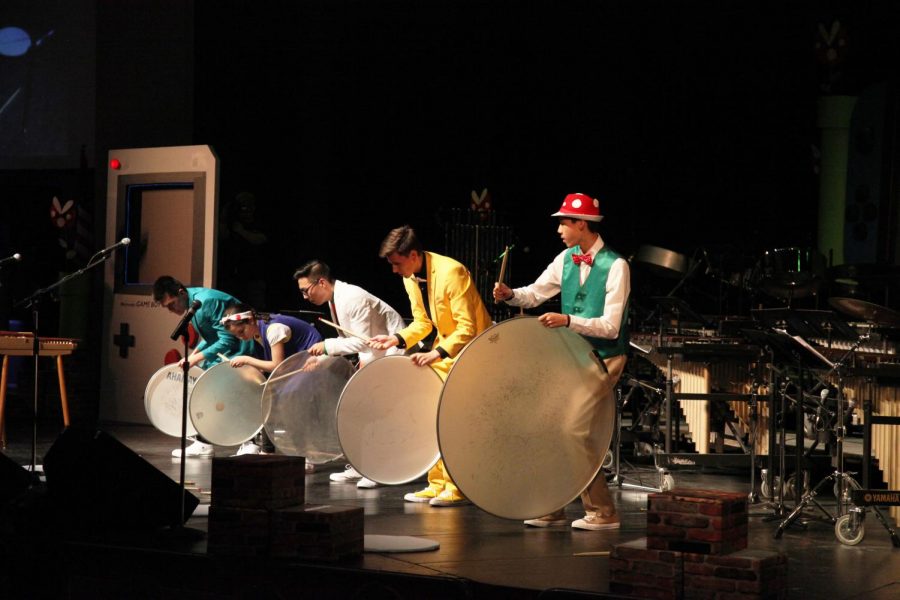 Naperville Central's annual Drum Show is built around themes each year, from Evolution in 2017 to Flight in 2018. This year, the cast of Drum Show stuck to their theme of Super NCHS Drums by diving into the world of video games, performing songs from the Mario, Pac-Man and Mortal Kombat soundtracks.
The show opened with a melody written and arranged by the cast member consisting of the main themes from their favorite games: "Mario," "Undertale," "Mortal Kombat," "Fortnite" and "The Legend of Zelda."
As the show progressed, the cast also brought out special guest band Bones Jugs, a folk band from Urbana. The cast and Bones Jugs performed two songs together: "The Whistler," by G.H. Green, and "Dang!" an original song by Bones Jugs.
Before intermission, the cast performed "Re: Disaster" by Susan Powell. The set had a foam GameBoy to the left, Nintendo Switch in the center and GameBoy Advanced to the right. The screens lit up the silhouettes of each musician as they played.
After the incorporation of the game devices, Drum Show switched to a more serious note. Senior Caleb Frank continued a tradition set by his brother, Isaac Frank, in 2015 by playing "YYZ" by Rush. Then the cast performed a dramatic piece that allowed the audience to float among the galaxies titled "The Citadel of Stars" by Francisco Perez.
To wrap up the show, the cast did their annual "Super Happy Thank You" dance to thank the people who helped put the show together and the audience for coming out. Then, to conclude the show, the members of Bones Jugs performed "When You Wish Upon A Star" from "Pinocchio." When the audience requested an encore to end the show, the cast played "Rainbow Road" from Mario Kart.
Drum Show exceeded expectations yet disappointed some at the same time. The overall performance was fantastic, but video game music wasn't as prominent as the theme of the show would make you think. Of the 13, songs only two were clearly video game soundtracks. However, despite the lack of video game soundtracks, the show was amazing in all aspects.
About the Writer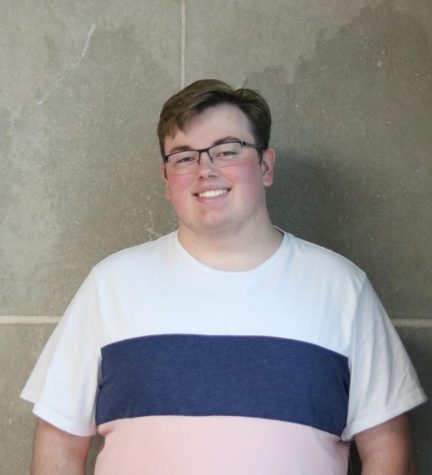 Thom Blair,
Thom is a Senior at Naperville Central. This is his second year on Central Times. He hopes to learn the roles as a manager and organize the paper to be the most efficient thing it can be. After high school, he hopes to pursue a career in Advertising.