Naperville to choose between two candidates for mayor
The Naperville mayoral election is enterting its final weeks of campaigning, with incumbent Mayor Steve Chirico seeking a second term. His opponent, Rocky Caylor, says he wants to take Naperville in a new direction.
Caylor is the president and CEO of Cadence Premier Logistics in Joliet and owns Caylor Consulting with his wife. He aims to serve the people of Naperville and represent each person, according to an interview he gave with the Naperville Sun.
"Far too many people feel the city doesn't work in their best interests," Caylor said in the Sun interview. "I want to change that. I will work collaboratively with the council and staff and not attempt to impose an agenda on them."
According to the Daily Herald, Caylor aims to use his business and logistics background to preserve what the city of Naperville is and has.
"The perception is there's too many developments being talked about in small groups and then later unveiled to the public," Caylor told the Daily Herald. "It does go that way, and that's going to change. No more private little meetings and then big projects unveiled, because now we have residents who are like, 'What about us?'"
Chirico wants to continue filling the vacancies around Naperville in places such as the Nokia and former Office Max buildings in his second term. In an interview with the Chicago Tribune, he says that the drop in the commercial vacancy rate from 14 percent in 2015 to less than 10 percent today is one of the great achievement of his first term.
Chirico also sees an importance of creating more housing for recent high school and college graduates as well as empty nesters.
"Not only do recent graduates attract the next generation businesses, but they add to the economy without adding students to the school district," Chirico said. "The same is true of the empty-nesters."
In his first term, Chirico spent much of his energy devoted to fixing Naperville's budget. Before Chirico came into office, the city had not had a balanced budget in 15 years. Naperville was also $4 million in debt with a deteriorating infrastructure.
"As a result of the legacy financial issues facing Naperville, the city council had to make some very difficult financial decisions that included reducing the budget and finding new revenues," Chirico said. "Today, the city is in a much better financial position as a result of adopting responsible sustainable financial policies and having the financial discipline to carry them out."
Chirico also hopes to build more infrastructure by investing in technology for the city.
"As the next generation of telecommunications and data access (5G) is rolled out, we will need to adapt to this new technology and leverage the city's vast dark fiber asset," Chirico said.
The election will be held on April 2, when Naperville citizens will have the opportunity to make their voices heard through their votes.
About the Writer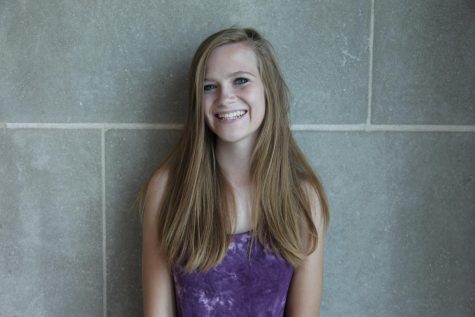 Noelle Schwarz, News Editor
Noelle Schwarz is a senior at Naperville Central and is excited about her second year on the Central Times editorial board as a News Editor. She's looking forward to getting to tell people's stories that don't normally get heard and to give a voice to the students at Central. Outside of school, she likes to kayak, play the ukulele, write stories, and work on films. In the future, Noelle plans to become a film producer.