Students compete against staff in annual basketball game for charity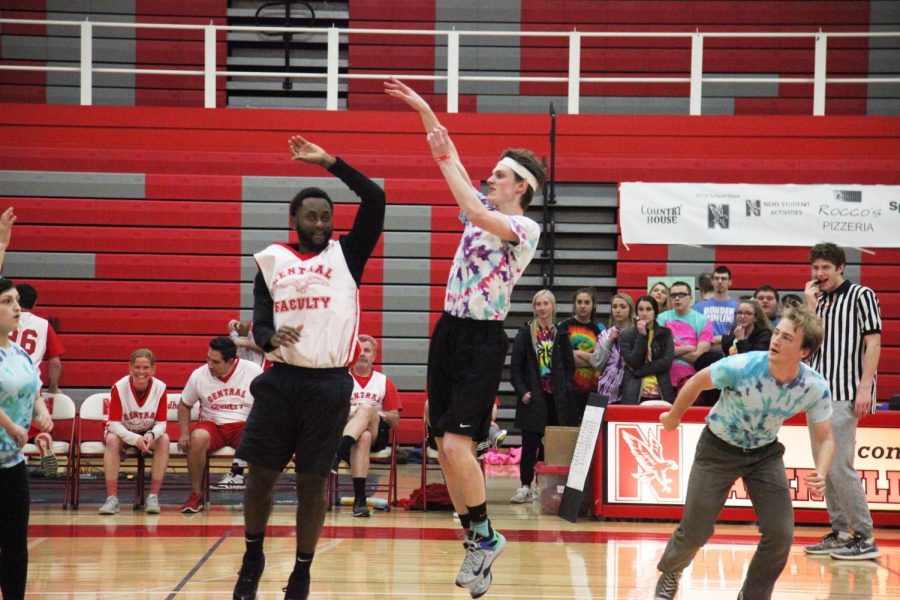 On March 6, students from different organizations gathered in the Naperville Central gym to showcase their athletic skills against Central staff during the annual student vs. staff basketball game. Organizations such as the varsity boys volleyball team, Theater Central, JKB, Mr. NCHS, and the adapted P.E. leaders played against staff members.
"It's a great thing," senior Matthew Ranieri said. "I remember my freshman year my sister participated and I fell in love with it while watching. It's great to play against your favorite teachers, especially those that you have had a rough patch with. It's amazing to see the teachers having fun. Even if you don't want to participate, just watching the game with your friends promises a good time. Everyone should do it before they leave Central."
In addition to the students and staff playing, teachers and students also shaved their heads to raise money for St. Baldrick's charity at the end of the game.
"Mr. [Todd] Holmberg and I, along with many others, shaved our heads on the court during halftime," said Spanish teacher, Eric Kaisling.
Other people who shaved their heads included teachers Mark Florence and Brandon Moriarty, and junior Hayaa Chhaya.
The student staff basketball game was created 17 years ago by anthropology teacher, Holmberg "I got the idea after my wife was diagnosed with Lou Gehrig's disease," Holmberg said. The funds went to a similar charity and helped many people in need. Since then, every year the basketball game has raised money for a different cause and helped thousands in need.
Although this year the money was split between funding electricity for impoverished cities in Uganda and for the St. Baldrick's charity, Holmberg wished he added a charity to aid junior Talli Smith's illness, who passed away earlier this year.
"If we had known about Talli's illness sooner, maybe we could have done something to help," Holmberg said.
Even though the game was meant to be fun, many students are unaware of its true purpose.
"I didn't even know the game was raising funds for charities," senior Hagen Johnson-Guy said.
About the Contributor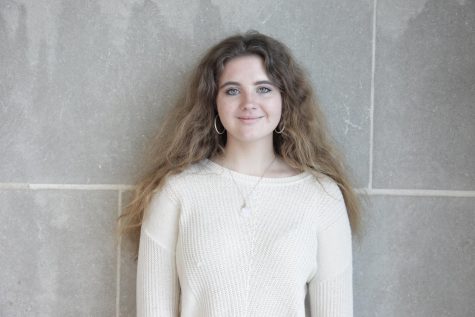 Gloria Rimkus, Staff Writer
Gloria Rimkus is a senior at Naperville Central and is a first-year staff writer for Central Times. Outside of Central Times, Gloria plays lacrosse for Central and competes in Deca. In the future, she will study business at DePaul University and hopefully pursue a career in the marketing or advertising field.