Adapted PE students commemorate World Down Syndrome Day with speeches, activities
World Down Syndrome Awareness Day is observed across the country on March 21, as people work to spread awareness and show their support. Naperville Central's Adapted PE program, known for its programs that foster inclusiveness and opportunities for students of all abilities to interact one another, is participating this week with powerful speeches, walks around the track during Adapted PE periods and other fun activities meant to get everyone involved.
To commemorate the occasion, sophomore Lily Goodfellow wrote her own speech and performed it several times for her peers. Her informative message comes from a place of experience.

"My speech is about Down Syndrome and I wanted to write about it because I have it," Goodfellow said. "Sometimes it can make it harder to learn."
Filled with strength, Goodfellow's speech addresses how adults and children with Down Syndrome still have powerful interests and passions. Competing in Special Olympics basketball, swimming and track, Goodfellow is active in her community and loves spending time with her friends.
"I wasn't nervous when I was writing it," Goodfellow said. "It was easy for me to write."
Adapted PE "tribes," or groups of both students with disabilities and their non-disabled peers, will also commemorate the event with a walk on the track during the school day on Friday.
"We are going to have an awareness walkout on Friday because we bowl on Thursdays," said PE teacher Pat Adamatis, coordinator of the Adapted program. "We made signs that say 'World Down Syndrome Day' and then we are going to have all kinds of other fun signs."
Everyone in the Central community is encouraged to join in the celebration by watching a recording of Goodfellow's speech and/or participating in the track walk. Individually, students and staff can show their support for their classmates with Down Syndrome by wearing wacky or mismatched socks to school on Friday.

To view another video of Lily Goodfellow's speech as recorded by Hawk TV, click HERE.
About the Contributors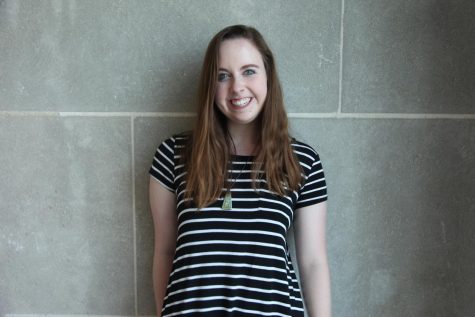 Claire Paschke, Entertainment Editor
Claire Paschke is a senior this year at Central and is pumped to be the Entertainment Editor! It's her second year on staff and she loves baking cookies and filling water bottles for her CT babes because hydration is important. Claire loves to watch movies and in her spare time you can find her baking bread at Great Harvest or destroying at bingo when she volunteers at St. Pat's. In the future, she wants to be an Environmental Engineer.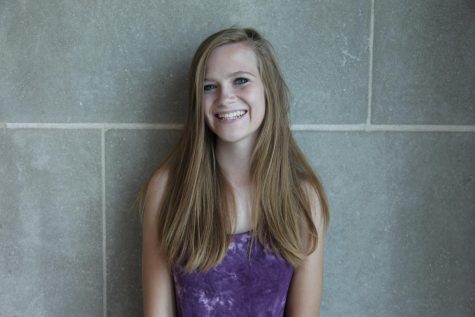 Noelle Schwarz, News Editor
Noelle Schwarz is a senior at Naperville Central and is excited about her second year on the Central Times editorial board as a News Editor. She's looking forward to getting to tell people's stories that don't normally get heard and to give a voice to the students at Central. Outside of school, she likes to kayak, play the ukulele, write stories, and work on films. In the future, Noelle plans to become a film producer.