Central students raise money for St. Baldrick's
St. Baldrick's is a foundation that was created to help raise money and support children with pediatric cancer. Students at Naperville Central are able to participate in a St. Baldrick's fundraiser by shaving off their hair to raise money.
Juniors Patrick Julian and Patrick Spisak participated for the first time this year
"Cancer is one of those things that affects everyone," Spisak said. "Participating in this allows us to show whoever is dealing with this, isn't doing it alone."
Raising over $2,000, Spisak was the biggest contributor this year for Central's St. Baldrick's fundraiser.
Julian was excited to be a part of a larger cause.
"I think it's just awesome that everybody comes together and can support one cause together," Julian said.
The federal government's contribution to childhood cancer only adds up to about 4 percent of what is actually needed. St. Baldrick's helps fill those funding gaps. Contributing to the foundation is something that dean Roger Strausberger is very passionate about.
"Participating kind of show solidarity and you know show support for them," Strausberger said. "That's why we shave our heads."
Strausberger has shaved his head 10 times so far, skipping out on the shave this year but still raising money for the foundation. This is his 13th year participating in this organization.
"One of our friend's son came down with leukemia," Strausberger said. "We started a head-shaving event in Plainfield, and then it moved to the Ballydoyle [pub] in Aurora. Over the past 10 years we [have] raised about $1.2 million."
Student and staff members who participated in this event were able to shave their heads during the lunch hours in the little theater. Some participants were even allowed to get their heads shaved during the staff/student basketball game on March 6.
About the Contributor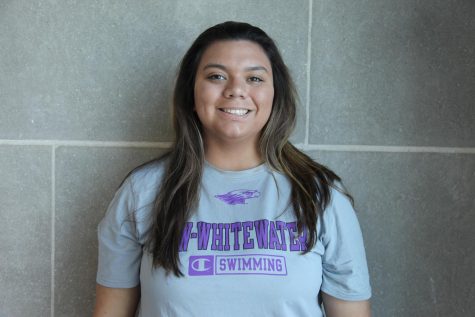 Sam Ruvarac, Staff Writer
Sam Ruvarac is a senior at Naperville Central and is a first-year member on Central Times as a Staff Writer. She also runs the Central Times sport media twitter account. Outside of Central Times she swims for high school and is constantly staying busy with Athletic Training. She hopes to work as a social media director or as a physical therapist.