Boys track team breaks school record in 4×800 relay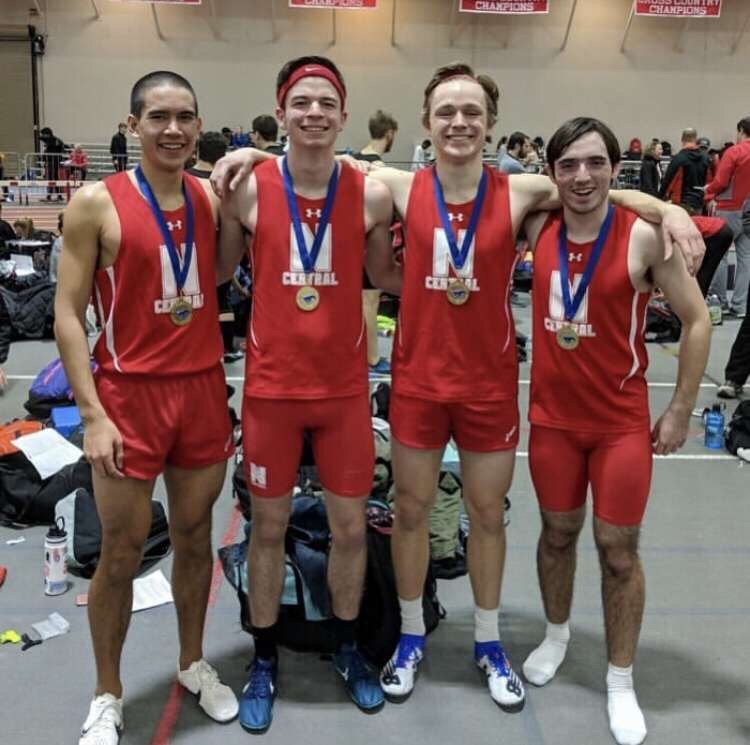 On March 4, at the North Central Al B. Carius Track, four Naperville Central boys broke the previous indoor track 4×800 meter relay record for the school.
Senior Thomas Codo, junior Patrick Julian, seniors Seth Klein-Collins and Thomas Shilgalis ran a 7:57.92 seconds relay at the Downers Grove South Mustangs Relays, breaking the school's previous indoor record of 8:00.07 seconds set last year by Codo, Klein-Collins, Shigalis and junior Alan Wandke by 2.6 seconds.
"It was just an amazing feeling to break this record and win as a team," Klein-Collins said.
Although track may be seen as an individual sport, the boys have approached this season working together in order to race better.
"Seth and I had a great week of workouts leading up to the meet and we've been working hard together and pushing each other so we can both be the best we can be," Julian said.
"We have worked together as a relay for some time so this is kind of a work in progress," Klein-Collins said.
The four boys broke the freshmen and sophomore 4×800 record two years ago.
"We went into the race being the top seed but we expected teams to be with us but after we took the lead we didn't look back," Julian said.
The boys won their relay by 3.57 seconds.
"We knew what we were capable of and wanted to show it," Julian said.
Along with the 4×800's first-place finish, Naperville Central placed third in the 4×200 meter out of 32 teams and eighth in the 4×400 meter relay out of 34 teams.
"The short term goal is helping our team win indoor DuPage Valley Conference and then our invites," Julian said.
The boys indoor track DuPage Valley Conference meet is March 15 at North Central College.
"Breaking the outdoor school record is on our radar, plus qualifying for the state meet and finishing high up on the podium would be great," Klein-Collins said.
"We want to be state champs but that's not going to happen unless we stay healthy and take it one meet, one practice at a time," Julian said.
The 3A boys qualifying time for the 4×800 meter outdoor state track is 8:03.03 seconds.
"We were able to break the 4×800 indoor record because we worked hard and I don't see that stopping anytime soon," Julian said.
The boys hope to continue with their improvement and success, in the 4×800 meter relay, moving forward.
About the Writer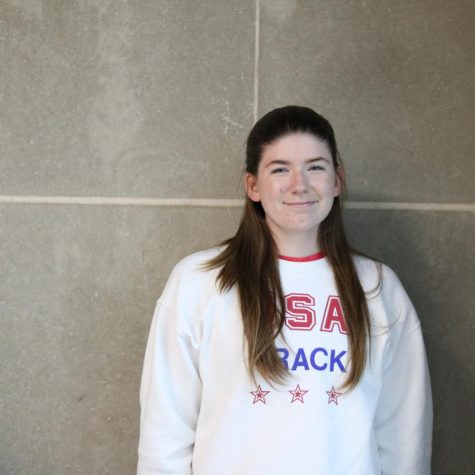 Maggie Dalton, Head Photo and Art, Community Editor & Columnist
Maggie Dalton is a senior at Naperville Central High School and Head of Photo and Art. This will be her second year on staff. She loves the friendships and community in the Central Times. Maggie runs cross country and track as well as participating in Student Advisory Council. Outside of school Maggie leads church retreats, hammocks, and plays ukulele. In the future, she hopes to become a high school Social Studies teacher.